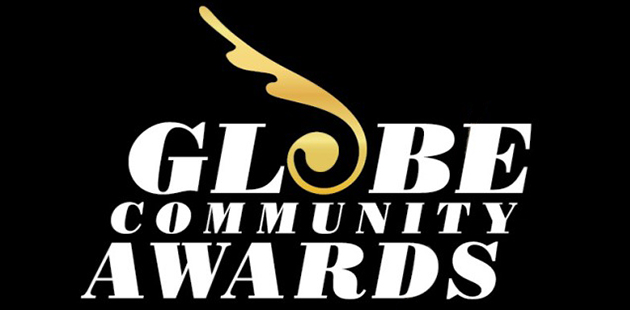 GLOBE Melbourne has announced the finalists for the 2015 GLOBE Community Awards, the only awards to recognise excellence in Victoria's GLBTI community.
The GLOBE Community Awards celebrate achievement in Victoria's gay, lesbian, bisexual, transgender and intersex community, and highlight the work of all types of organisations that benefit or unite the GLBTI community, and recognise the outstanding work and contribution of individuals in our community.
Judges, Journalist Farrah Tomazin, Nine Newsreader Peter Hitchener and Lady Mayoress Emma Page Campbell had the difficult task of compiling the list of finalists due to the exceptionally high standard of nominees submitted this year. The 2015 GLOBE Community Awards Finalists are:
Healthy Community
Living Positive Victoria – ENUF Campaign
Switchboard Victoria
Team Melbourne – Team Melbourne Sports Day
Protecting Our Community – sponsored by Lander and Rogers
Jeremy Wiggins
Joy 949 – Live from World AIDS Day
Kildonan Uniting Care – The Diversity Project
Connecting Our Community – sponsored by RMIT
Joy 949
Melbourne Queer Film Festival
Melbourne Gay and Lesbian Chorus
ANZ Excellence in Business Award
Andrew Parker
The Laird Hotel – Brett Lasham & Mark Carney
SensWide Employment – WorkingOUT
Media Person of the Year
Benjamin Riley
Dean Arcuri
James Findlay
Rachel Cook
Artist of the Year – sponsored by The Cullen
Mama Alto
Lisa Daniel – MQFF
Peter Waples-Crowe
Sports Person of the Year – sponsored by Aesop
Neal Giles – Melbourne Front Runners
Jason Ball – Yarra Glen Football Club
Iain Abbott – Melbourne Charges
Noel de Leon – Melbourne Spikers
Straight Ally of the Year – sponsored by IBM
Edwina Wright
Jan Farrell
Ailsa Ramsden
Volunteer of the Year
Greig Friday
Jason Ngam, Melbourne Queer Film Festival
Alan Drummond, Midsumma
Natalia Dewayani
GLOBE GLBTI Person of the Year
Jason Ball
Lucy Thomas
Sally Goldner
Hosted by Australian Comedienne Hannah Gadsby, the Winners of the GLOBE Community Awards will be announced at the Myer Mural Hall on Friday 16 October 2015.
Hannah Gadsby is an award-winning Australian comedian who thinks quickly and moves slowly. She is sardonic, laconic and, after numerous bone crunching accidents, bionic. Her droll delivery, delightful wordplay and heart-breakingly funny, self-deprecating observations have delighted audiences all over the world.
For more information and to purchase tickets to the Gale Awards Night, visit: awards.globemelbourne.com.au for details.
Image: courtesy of GLOBE Melbourne