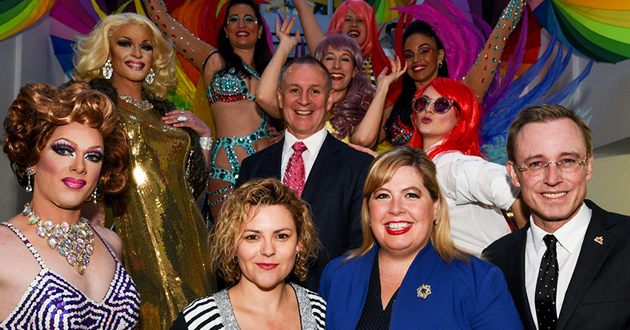 Adelaide's Feast Festival will go on next month despite the recent dramas over the past week that has seen the not-for-profit festival apologise to another arts organisation, as well as the suspension of its General Manager. In a statement released late yesterday:
"The Feast Board of Management sincerely apologises that Tuxedo Cat has been aggrieved over negotiations to collaborate. It acknowledges that Tuxedo Cat is an important and positive player in the South Australian Arts and broader communities. The Board of Management is meeting with Cassandra Tombs from the Tuxedo Cat on Wednesday (21/9) to explore a suitable resolution and we hope to be able to continue a cooperative and mutually beneficial relationship.
The Board of Management is not in a position to comment about any internal investigations that may be currently underway, but we can say that no staff have resigned or been asked to leave the organisation. The Board of Management recognises the enormous commitment and hard work all of its staff, volunteers and supporters, who without the Festival won't not be a success.
The Board of Management is very disappointed that the sexuality of the General Manager has become the focus of some media commentary. Indeed Feast's view is – and always has been – that someone's sexuality or gender should never be discriminated against. We support and celebrate all sexualities and gender identities.
The Chair of the Feast Board has accepted the resignations of 4 Board Directors who had only attended 3 official Board meetings since June. The current Board has over 15 years of collective experience on the Board of Management and is committed to continuing the exciting future of the Feast Festival. Board members volunteer their skills in production, finance and community development and are driven by a strong sense of social justice. 
The Feast program will continue as planned and will feature many talented local, interstate and international LGBTIQ and Allie artists."
The 2016 Feast Festival runs 21 October to 6 November. For more information, visit: www.feast.org.au for details.
Image: Premier Jay Weatherill (centre) with Feast Festival General Manager Cassandra Liebeknecht, Katrine Hildyard MP, Lord Mayor Martin Haese and some of Adelaide's extraordinary talent at the opening of Feast's new LGBTIQ Arts and Cultural Hub – photo by Robert Knapman