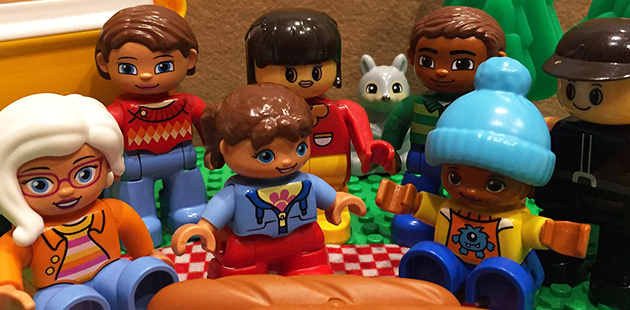 The inaugural queer contemporary arts festival for families, Fambo, will launch during the upcoming school holidays on 29 September. A first of its kind, Fambo offers a unique opportunity for children and families to engage in queer contemporary arts and culture.
Fambo will roll out an exciting program of workshops, activities and performances led by LGBTIQA+ artists to celebrate the queer experience through connection, creation, participation and play.
The Festival will bring together young people and families in a space where gender is not binary or imposed, different bodies are not othered, and creative expression of self is encouraged, celebrated and safe.
Highlights of the Fambo program include a cooking demonstration with Shahmen Suku's alter ego drag persona Radha La Bia exploring cultural identity, gender and storytelling; and a collaborative installation utilising everyday materials led by queer femme Arab artist Nicole Barakat.
There will also be a design workshop with First Nations artist Dennis Golding, exploring symbols of childhood from both modern and traditional culture; and a photographic installation by Kieran Butler where the audience are invited to destroy the work and take home a wearable piece of art.
Throughout the day, engaging story time sessions will be presented by star of the NITV documentary Black Divaz and Inaugural Miss First Nations 2017 winner, Josie Baker. Concluding the Festival in style will be a two-hour dance event hosted by Heaps Gay, A Heaps Small Party, paying homage to queer music from both past and present.
Artistic Director and queer parent, Jenn Blake, was inspired to create Fambo in response to the damaging effects of the 2017 postal plebiscite on marriage equality and the government's inability to support a Safe Schools curriculum.
"There is so much to enjoy and celebrate about the LGBTIQA+ experience and very little opportunity for children and families to connect and participate together in experiences which ultimately validate our identity and strengthen our sense of belonging," said Blake.
"It is my hope that Fambo creates a space in which all children and families feel welcome to be their authentic selves and feel inspired and uplifted by some of Australia's most exciting contemporary queer artists."
Fambo
107 Redfern, 107 Redfern Street, Redfern
Event: Saturday 29 September 2018 (10.00 – 6.00pm)
Information and Bookings: www.fambo.com.au
Image: Rainbow Families Camp Kitchen (supplied)