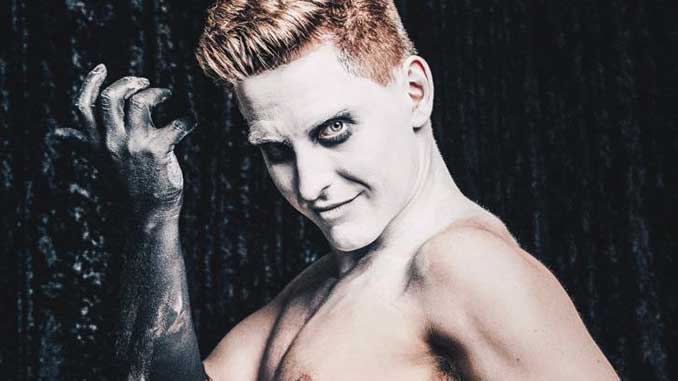 A gloriously depraved musical romp through the graveyard with Melbourne's Dark Princeling of Cabaret, Bradley Storer returns to The Butterfly Club, as part of the 2023 Melbourne Fringe Festival with EXHUMED: The Best of Bradley Storer, this October.
After reaching, denying and finally accepting the 10-year anniversary of his cabaret debut, Storer – Melbourne's own un-democratically elected Dark Princeling – has dug through the desiccated remains of what could be (laughingly) referred to as a 'career' in order to bring Melbourne Fringe audiences his latest show.
EXHUMED: The Best of Bradley Storer is a compilation of his greatest and most beloved repertoire, shot through with equal measures hilarity and horror and re-arranged especially for this celebratory nightmare.
Accompanied by a trio of dazzling musicians led by Green Room Award-nominated musical director David Butler (Antipodes Theatre Company's Ghost Quartet, Tash York's Happy Hour), Storer will thrill audiences with selections ranging from the classic European and Weimar-era composers all the way through to Nick Cave, Regina Spektor and Radiohead in a delectable orgy of alt-cabaret delights!
Returning to where it all began, The Butterfly Club, Storer will burrow deep into the recesses of yesteryear, unearthing the forgotten treasures of his musical past as well as examining where he and the audience are now after crawling out of the darkness of post-COVID existence.
We're not in Kansas anymore, Toto – but after 10 years that have included a worldwide pandemic, social and moral reckoning on a global scale AND the looming threat of climate extinction… where ARE we now?
"What a star. This man has serious talent. Not only did he own the stage, he owned the entire venue." – The Plus Ones
---
EXHUMED: The Best  of Bradley Storer
The Butterfly Club, 5 Carson Place (off Lt Collins St), Melbourne
Season: 2 – 8 October 2023 (8.30pm)
Information and Bookings: www.thebutterflyclub.com
Image: EXHUMED: The Best  of Bradley Storer (supplied)