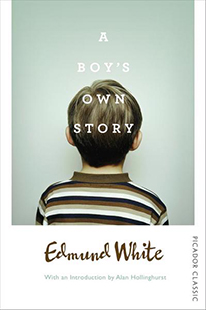 An instant classic upon its original publication in 1982, A Boy's Own Story is the first of Edmund White's highly acclaimed trilogy of autobiographical novels that brilliantly evoke a young man's coming of age and document American gay life through the last forty years.
The nameless narrator in this deeply affecting work reminisces about growing up in the 1950s with emotionally aloof, divorced parents, an unrelenting sister, and the schoolmates who taunt him. He finds consolation in literature and his fantastic imagination. Eager to cultivate intimate, enduring friendships, he becomes aware of his yearning to be loved by men, and struggles with the guilt and shame of accepting who he is.
The result is a book of exquisite poignancy and humour that moves towards a conclusion which will allow the boy to leave behind his childhood forever. Written with lyrical delicacy and extraordinary power, A Boy's Own Story is an American literary treasure.
"Every so often a novel comes along that is so ambitious in its intention and so confident of its voice that it reminds us what a singular and potent thing a novel can be. One of these is A Boy's Own Story." – San Francisco Chronicle
Edmund White, born in 1940, is an American novelist, short-story writer and critic. He has received many awards and distinctions; among these, he is a Member of the American Academy of Arts and Letters, an Officier de l'Ordre des Arts et des Lettres, and a Member of the American Academy of Arts and Sciences. He now teaches at Princeton University.
White is the author of many critically acclaimed books including The Beautiful Room Is Empty, Skinned Alive: Stories,The Farewell Symphony, The Married Man, Fanny: A Fiction, and Hotel de Dream. He is also the author of Genet: A Biography, Marcel Proust, The Flâneur: A Stroll Through the Paradoxes of Paris, My Lives, City Boy and The Unpunished Vice: A Life of Reading.
---
A Boy's Own Story is published by Pan Macmillan Australia (Picador Classic) and is available from Dymocks.
Image: A Boy's Own Story – courtesy of Pan Macmillan Australia