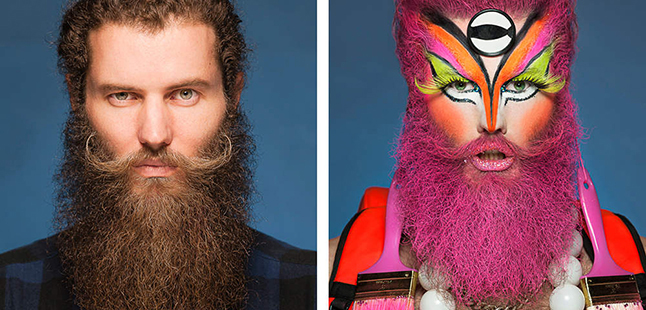 Documenting the transformation of our nation's premier drag performers, Dragformation is the striking and fresh photographic exhibition by Photographer Aaron Walker. His images of the diverse drag spectrum are captured with great sensitivity, offering a rare insight into these leading performance artists.
A premiere event of the 2017 Midsumma Festival, Dragformation is a study of the many facets of drag – from its subversive and deconstructionist applications, to its cultural value within and beyond communities, to its meaning and value to the individual and their constructions of self and identity.
Dragformation is an ongoing project for Walker with no set end date – aiming to capture and document what 'drag' is, what it means, and the people who engage with it. Walker's work is fast becoming THE definitive document of our contemporary drag generation, and will revive your faith in drag as an art form, revealing that it is as electric, powerful and relevant as ever.
Dragformation
Chapel Off Chapel, 12 Little Chapel Street, Prahran
Exhibition continues to 5 February 2017
Free admission
For more information, visit: www.midsumma.org.au or www.chapeloffchapel.com.au for details.
Image: Dandrogyny – courtesy of Aaron Walker