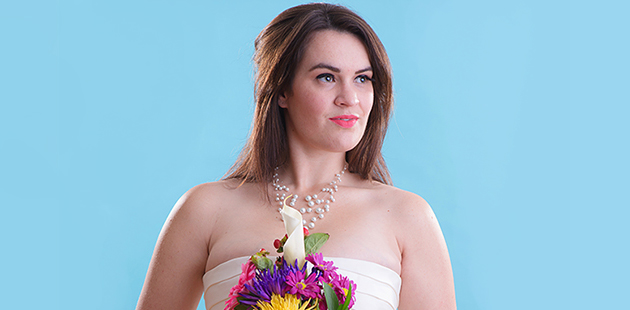 A story of a lost self and regained strength, celebrated Canadian storyteller, Gillian English is back by popular demand with her hit show, Drag Queen Stole My Dress, this week at The Butterfly Club in Melbourne.
Covering the past decade of her life, this autobiographical tale from English tells the story of love, loss, casino showgirls, Australians and a solitary drag queen with kleptomania.
"This one time I got a pre-emptive divorce. And this other time, a drag queen stole my dress," says English. "Let me tell about it: This is the story of knowing who you are, forgetting who you are, wondering who the hell you are, and yes, that one time a drag queen stole my goddamn dress."
From the theatre company that brought you 2013's award winning fringe hit, Love in the Time of Time Machines (Official Hangover Selection & Audience Choice Award Winner, FRIGID New York 2013; Best Visual Identity, Montreal Fringe 2013) ,comes a reprise of this beloved solo show, Drag Queen Stole My Dress.
Drag Queen Stole My Dress
The Butterfly Club, 5 Carson Place, Melbourne
Season: 6 – 11 June 2017
Information and Bookings: www.thebutterflyclub.com
Image: Gillian English – photo by Dahlia Katz