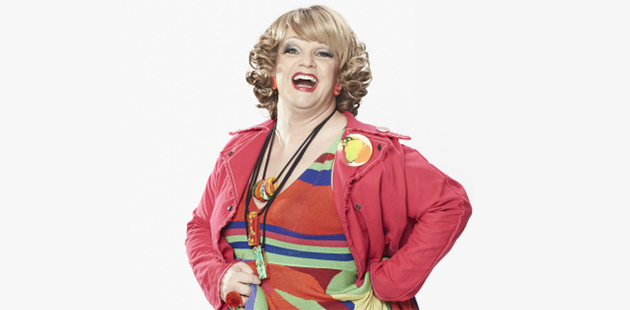 Melbourne icon Dolly Diamond has been announced as the new Artistic Director for the 2017 Melbourne Cabaret Festival.
Originally from the UK, the much-loved performer has called Australia home since 2009. Dolly has had great success hosting and performing in live cabaret and at special events, festivals and for various charities around Australia, Europe and the UK. She replaces outgoing Artistic Director Mike McLeish.
"What an honour to be asked to be the Artistic Director for the Melbourne Cabaret Festival in 2017, what a long overdue honour," says Ms Diamond. "I've been involved since its conception, as an artist and as a punter. I've loved watching it grow over its relatively short life. I think it's incredible how quickly it's found its artistic niche and is continuing to entertain the masses year after year."
"I'm looking forward to unearthing a lot of new talent for 2017, as well as inviting back some of the cabaret darlings we all know, love and admire. Like me, Melbourne loves its cabaret and this festival showcases the very best. It's an exciting time ahead and I'll do all I can to leave you all thoroughly entertained. That's a promise!"
In further news, the City of Stonnington is returning as major partner of the Festival, ensuring the main focus of activity will be centered around Chapel Off Chapel in Prahran. Submissions for the 2017 Festival are now open, and will close at the end of November 2016.
The 2017 Melbourne Cabaret Festival runs Tuesday 20 June to Sunday 2 July. For more information, visit:www.melbournecabaret.com for details.
Image: Dolly Diamond – photo by Andrew Richey (dressed by Fool Clothing)