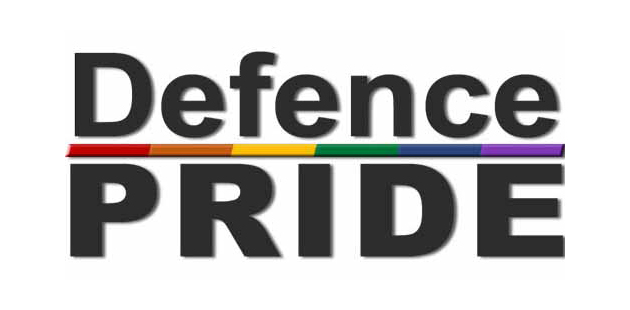 Defence Pride – an employee network to support LGBTI personnel was launched by the Department of Defence at the Military Pride Ball on Saturday 7 September 2015.
Vice Chief of the Defence Force Vice Admiral Ray Griggs said that the Defence Pride Network was an important initiative for evolving Defence Culture.
"I am proud of the contributions that LGBTI people make to Defence and I am proud to be in an organisation that has a senior leadership so committed to inclusion and diversity – we will continue to work hard on this," said Griggs. "Defence Pride will provide a network for all Defence personnel who want to help create an inclusive culture and generate inclusive leadership. It will enable Defence to more effectively collaborate to support our LGBTI workforce."
Defence Pride commences as an intranet SharePoint site that will host information resources and forums for conversation and peer-education among LGBTI employees, inclusion champions and the broader workforce.
Acting Director General, People Strategy and Culture Nikki Curtin said Defence Pride would support LGBTI members and their allies and recognised the correlation between diversity and capability.
"We strive to foster a culture of inclusion and respect. Defence Pride will empower Defence people to bring their whole selves to work each day— regardless of sexual orientation, gender identity, gender expression, or intersex status," said Mrs Curtin. "Established to provide support for LGBTI identifying and non identifying personnel, Defence Pride will significantly increase LGBTI Defence employee engagement, productivity and retention."
The Department and DEFGLIS jointly developed a charter to define how the two support organisations will interoperate. Defence Pride will solely focus internally on employee and workplace support, whereas DEFGLIS will continue to be an community association for Defence employees, former employees, their families and the broader community.
DEFGLIS has been asked to perform the following tasks to assist the Department:
Provide news and information to the Defence LGBTI community about inclusion initiatives, benefits and policies that affect them.
Provide a forum that encourages full-time, part-time, reserve and former Defence LGBTI personnel and their families to network and support one another; provide education to the Defence LGBTI community to undertake support responsibilities; assist LGBTI families to contact appropriate persons or bodies on an issue; and advocate on behalf of Defence LGBTI families as a whole to promote outcomes that are beneficial to families and Defence.
Provide a conduit that facilitates provision of direct and community-based LGBTI subject matter advice to the Department of Defence and stakeholders on matters that affect Defence LGBTI personnel and their families in order to inform policy development and decision making.
The establishment of the Defence Pride Network is aligned with the Defence Diversity and Inclusion Strategy 2012-2017; and was identified as a key opportunity for Defence to enhance workplace inclusivity.
This article was originally published on: www.defglis.com.au
Image: courtesy of DEFGLIS