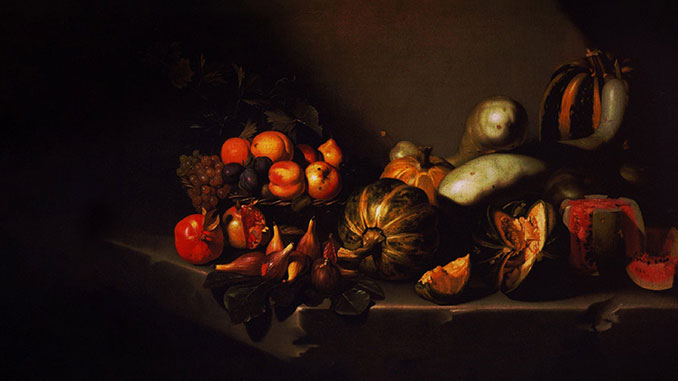 An erotic psychodrama about Caravaggio, religion, sex, love and the creation of art, Canberra Theatre Centre presents Chiaroscuro by David Atfield as part of its New Works program this November.
Set in Messina in 1608, in the attic-studio of Caravaggio, Chiaroscuro imagines a relationship between the painter and a handsome street hustler, Gregorio, who is posing as the naked Lazarus for his painting The Raising of Lazarus.
As the painting begins to transform as the two men fall in love and Caravaggio begins to question everything about his life and art…
Caravaggio was a complicated man: violent, provocative and remembered as the father of modern portraiture. Chiaroscuro, the violent contrast of light and dark.
The artist created work bathed in shadows, and in the folds of this darkness, the joys and sorrow of earthly life and love were to be found.
Written and directed by David Atfield and featuring Shae Kelly and Mark Salvestro, Chiaroscuro reclaims Caravaggio's place in queer history, unravelling tradition and history in an erotic psychodrama about art and religion.
David Atfield is one of Canberra's most respected directors and playwrights, a winner of three Canberra Critics' Circle Awards and founder of BITS Theatre Company. His works include: Scandalous Boy (2014) and Exclusion (2018).
Chiaroscuro is presented as part of New Works at Canberra Theatre Centre – a program for the development and presentation of new performance.
Writer & Director: David Atfield | Featuring: Shae Kelly, Mark Salvestro | Designer: Rose Montgomery | Lightning Designer: Gillian Schwab | Intimacy Choreographer: Liz Lea | Design Assistant: Imogen Keen | Company and Stage Manager: Anni Doyle Wawrzynczak
---
Chiaroscuro
The Courtyard Studio – Canberra Theatre Centre, Civic Square, London Circuit, Canberra
Season: 24 – 28 November 2021
Information and Bookings: www.canberratheatrecentre.com.au
Image: Caravaggio, Still Life with Fruit, circa 1603 (detail)