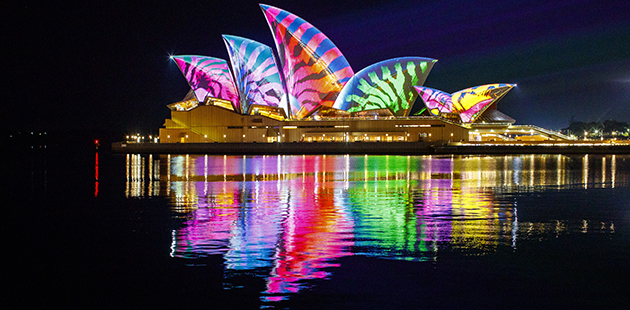 In accordance with the federal government's escalation of the Coronavirus COVID-19 precautionary measures – in order to limit the spread of the virus, many arts organisations have heeded the government's advice, and have postponed and/or cancelled programs, or have temporarily shut venues.
Cultural institutions including Art Gallery of New South Wales, Art Gallery of South Australia, Arts Centre Melbourne, National Gallery of Victoria, Geelong Art Gallery, State Library, Museum of Contemporary Art Australia, Museum of Contemporary Art Australia and Museums Victoria and Sydney Living Museums have announced temporary closures, while events such as the Melbourne International Comedy Festival, Dark Mofo, Clunes Booktown Festival, Melbourne Queer Film Festival and the Melbourne Food and Wine Festival have already been postponed.
---
Following is a summary of some of the updates provided to us:
EVENTS / SHOWS:
9 to 5 The Musical:
Producers John Frost, Suzanne Jones and Ambassador Theatre Group Productions are disappointed to announce that the Australian seasons (Sydney and Melbourne) of Dolly Parton's hit musical 9 to 5 will be postponed to a later date.
A Chorus Line:
The Darlinghurst Theatre Company board has taken the incredibly difficult decision to postpone the rest of the season of A Chorus Line, effective immediately.
Adelaide Cabaret Festival:
Following the South Australian Government's declaration of a public health emergency, and ban on non-essential gatherings of 100 people or more at indoor premises including Adelaide Festival Centre, the 2020 Adelaide Cabaret Festival has been cancelled.
Archibald, Wynne and Sulman Prizes 2020:
The Archibald, Wynne and Sulman Prizes 2020 exhibition was previously scheduled to open on 9 May 2020. Due to COVID-19, the Gallery intends to hold the exhibition later this year. As such, entries have been suspended and the dates for submission and delivery of entries to the prizes have been postponed.
Australian Musical Theatre Festival:
The upcoming Australian Musical Theatre Festival scheduled for 21 – 24 May 2020 has been cancelled. Never fear, the festival will be back in 2021, bigger and better than ever with a diverse program full of opportunities to teach, collaborate, engage, perform, learn and – of course – enjoy! The 2021 festival will be held from 19 – 23 May with the potential of offering something to instil hope and keep our musical theatre passion going, later in 2020.
Bendigo Writers Festival:
Bendigo Writers Festival's Big Bookmark, which was to run from 8 – 10 May 2020, has been cancelled.
Billy Elliot The Musical:
The producers of Billy Elliot The Musical sincerely regret to advise that the musical played its final performance at the Regent Theatre on Sunday 15 March. The production was scheduled to play until April 19th – but due to these unprecedented developments the production had no other option. Ticket holders for all future performances should contact their place of purchase.
Bran Nue Dae:
Scheduled for a return to Sydney as a co-presentation with Roslyn Packer Theatre, Bran Nue Dae, due to run from 17 April to 3 May, has been cancelled.
Brisbane Comedy Festival:
Scheduled to play until Sunday 22 March, all remaining performances for the 2020 Brisbane Comedy Festival are cancelled. This includes all shows at Brisbane Powerhouse, The Tivoli, The Fortitude Music Hall and Newstead Brewing Co.
Byron Bay Bluesfest:
The Byron Bay Bluesfest scheduled to take place 9 – 13 April 2020 has been cancelled.
Charlie and the Chocolate Factory:
Due to QPAC closing until 30 April, the Brisbane season of Charlie and the Chocolate Factory (scheduled to play until 19 April) has been cancelled. All ticket holders will be contacted by QPAC directly and will receive a full refund.
Come From Away:
The final week of the Melbourne season will not proceed. However, the producers of Come From Away have announced the musical will return to Melbourne for a strictly limited, six-week encore season in February 2021. At this stage, the Sydney season in August will proceed as planned.
Do You Hear The People Sing?
We are saddened to announce that, due to the COVID-19 pandemic, we must postpone the Australian premiere of Boublil & Schönberg's Do You Hear The People Sing? We are currently working with venues and artists to secure new dates and your ticket provider will be in touch once we have more information.
Festival of Dangerous Ideas:
The Festival of Dangerous Ideas, scheduled for 3 – 5 April has been cancelled. Ticket holders will be contacted in relation to the processing of refunds. The Ethics Centre has asked "As a not-for-profit charity that is facing a substantial financial loss related to the cancellation of FODI, we are asking ticket holders to consider making a tax-deductible donation, of all or part of their ticket price, to support the centre and future presentations of FODI.''
Green Room Awards Ceremony:
The 37th Green Room Awards ceremony scheduled for Monday 30 March 2020 at Melbourne's Comedy Theatre will not proceed. Instead the Green Room Awards will present their first-ever Online Awards Presentation on Monday 6 April 2020. Hosted by Otto & Astrid, Berlin's (self-appointed) Prince and Princess of Art Rock and Europop, the nominees and winners will be announced by esteemed actor Rob Meldrum via a series of YouTube clips. Visit the Green Room Awards website from 7.00pm on 6 April 2020.
Harry Potter and the Cursed Child:
In line with the latest government advice to prevent the spread of COVID-19, further changes will be made to the performance schedule of Harry Potter and the Cursed Child at Melbourne's Princess Theatre. All performances up to Sunday 31 May will be postponed and rescheduled. Ticket holders will be automatically moved to an alternative date from Wednesday 7 October onwards, with the same seating allocation they originally booked.
Head On Photo Festival:
Australia's leading annual international photography event, Head On Photo Festival has announced that it will go ahead as a predominantly online event from 1 – 17 May, accompanied by a diverse program of webinars and events. Recipients of the Head On Photo Awards, including categories for Portrait, Landscape and Student, will be announced on 1 May as planned. Head On plans to stage a scaled-back physical festival in November 2020.
KURIOS – Cirque du Soleil:
Cirque du Soleil has temporarily suspended all performances of KURIOS scheduled to be presented under the Big Top at the Flemington Racecourse. They are currently looking at rescheduling KURIOS performances in Melbourne. The exact dates of the rescheduled performances will be communicated on the websites of Cirque du Soleil and all ticket holders for KURIOS in Melbourne will receive official notice by their original point of purchase.
Mardi Gras Film Festival 2020 On Tour:
All remaining Mardi Gras Film Festival 2020 (MGFF20) screenings scheduled for Parramatta, Lismore, Newcastle and the Blue Mountains have been postponed until further notice. Queer Screen are fully committed to bringing LGBTIQ+ stories to these communities as soon as they possibly can and would like to thank you for your support and understanding in the meantime.
Melbourne Art Fair:
Scheduled to take place from 18 – 20 June 2020, the Melbourne Arts Fair has been postponed and is now  scheduled to take place from 4 – 7 February 2021.
Melbourne Cabaret Festival:
The 2020 Melbourne Cabaret Festival, scheduled 17 to 28 June, has been postponed. Organisers have made tentative bookings to reschedule the festival to October.
Melbourne Festival:
In response to the coronavirus (COVID-19) pandemic, the executive team and board of the new Melbourne Festival have made the decision to postpone the inaugural festival until 2021.
Melbourne International Film Festival:
Scheduled to run 6 – 23 August, the Board and Management of the Melbourne International Film Festival have taken the difficult decision to cancel MIFF 2020 owing to the coronavirus (COVID-19) pandemic.
Melbourne International Flower & Garden Show:
The 2020 Melbourne International Flower & Garden Show scheduled to run at the Royal Exhibition Building and Carlton Gardens from 25 – 29 March, has been cancelled.

Melbourne International Jazz Festival:
Scheduled to be programmed this winter (29 May – 7 June 2020), the Melbourne International Jazz Festival (MIJF) in its current form will be cancelled.
Merrily We Roll Along:
The Hayes Theatre Co has announced that the planned season of Merrily We Roll Along has been postponed until 2021. A full refund including booking fee will be given to all ticket holders.
Miss Fisher and Crypt of Tears Exhibition:
After receiving advice from the Victorian Department of Health, National Trust of Australia – Victoria have made the difficult to decision postpone the Miss Fisher and Crypt of Tears Exhibition at Rippon Lea Estate until a new date has been finalised.
MPavilion:
In response to the ongoing impact of COVID-19 the current season of MPavilion will come to a premature close. Over the coming weeks we will deliver highlights of the MPavilion 2019 season with weekly updates to our podcast channel. Exciting news of our plans for MPavilion 2020 coming shortly.
National Folk Festival:
This year's National Folk Festival scheduled for Easter (9 – 13 April) has been cancelled.
Next Wave Festival 2020:
Next Wave has announced that A Government of Artists will pause to reconsider what it means to come together, listen and discuss society's most pressing issues through art, in light of the escalation of COVID-19. Scheduled for 15 – 31 May, the Next Wave Festival 2020 will not go ahead as planned but instead deliver an alternative, responsive program led by artists and distributed online and in an extended form.
Parrtjima – A Festival in Light:
Parrtjima – A Festival in Light has been rescheduled to run 11 – 20 September 2020.
PHOTO 2020 International Festival of Photography:
Scheduled to run 23 April – 10 May, PHOTO 2020 has been postponed until September 2020.
Red Hot Summer Tour: 
The RHST has postponed or cancelled the remaining dates planned for the current tour. The Kiama, Ballarat and Barossa performances will be postponed until October 2020. Unfortunately, the events planned for Wodonga, Dubbo, Darwin, Cairns, Mornington and Noosa have been cancelled and will not be going ahead. Ticket holders will receive a full refund.
Rolling Thunder Vietnam:
The Rolling Thunder Vietnam 2020 tour of Brisbane, Gold Coast, Melbourne, Canberra and Sydney (State Theatre and Sydney Coliseum Theatre) has been postponed.
School of Rock:
Following the Adelaide Festival Centre's decision to close the venue with immediate effect, we have to cancel our season of School Of Rock in Adelaide. The box office will be in touch with you in regards to your ticket purchase.
Showcase Victoria:
The Victorian Association of Performing Arts Centres (VAPAC) and Regional Arts Victoria regrettably advise that the event cannot proceed in its current format as a live interactive event. Recognising the incredible importance of Showcase Victoria for future touring we are working hard to develop an online model to ensure that the connections which would have been initiated at the event for programming in 2021 and 2022 are not jeopardised.
Shrek the Musical:
Her Majesty's Theatre and the producers of Shrek the Musical sincerely regret to advise that as a result of the Government's announcement that mass gatherings of 500 people or more are banned, the Sunday 15 March performance of Shrek the Musical at Her Majesty's Theatre was its final. Further advice on refunds will be issued shortly.
Sydney Film Festival:
It is with deep regret that, for the first time in its history, the Sydney Film Festival board and management must announce the cancellation of this year's Festival, planned for 3 – 14 June 2020. Sydney Film Festival plays a vital role in the Australian screen ecosystem and the Festival recognises the immense impact the cancellation will have on the filmmaking, exhibition and distribution community, as well as audiences, volunteers, sponsors, donors and staff.
Sydney Fringe Festival:
New South Wales' largest independent arts festival has announced that the 2020 Festival will go ahead (1 – 30 September), playing a crucial role in creating income-generating opportunities for Sydney's creative sectors in the wake of COVID-19.
Vivid Sydney:
Vivid Sydney 2020 has been cancelled on the recommendations of the Australian Government and health authorities regarding non-essential, organised gatherings of more than 500 people. They are currently working through the implications of the decision and will provide further information and advice as soon as it's available. Vivid Sydney will shine brighter than ever in 2021!
War Horse:
To those customers who have purchased tickets for the upcoming season of War Horse at Crown Theatre in Perth, the producers are still navigating official advice from the State Government & Live Performance Australia. We aim to advise customers of any official disruptions to the performances shortly.  Please standby for further information.
---
ORGANISATIONS / VENUES:
Adelaide Festival Centre:
Following the declaration of a Public Health Emergency in South Australia, Adelaide Festival Centre venues will close to the public and all performances will be suspended until 30 April 2020.
Adelaide Symphony Orchestra:
The ASO will continue to make music, however, and they are currently exploring opportunities to broadcast and livestream concerts. Master Series 2: Natsuko Plays Brahms – scheduled for Friday 3 and Saturday 4 April; and Mozart at Elder 1 – scheduled for Wednesday 8 April are now cancelled. Star Wars: Return of the Jedi In Concert – scheduled for Saturday 18 April is postponed until late 2020. Visit the ASO website for more updates.
Alcaston Gallery:
The Gallery will be closed to the public as a precautionary measure and will be open by appointment only with all exhibitions available to view online.
Australian Centre for Contemporary Art (ACCA):
ACCA will close until Tuesday 14 April 2020. ACCA recognise that engagement with the arts is essential to our wellbeing and is particularly important in times of uncertainty. ACCA encourages you to continue to engage with and support the arts and cultural sector by following artists, galleries and museums on social media and accessing their digital resources.
Bell Shakespeare:
Bell Shakespeare have made the difficult but necessary decision to cancel their Hamlet seasons, which includes Sydney, Canberra and Melbourne. The Company is committed to finding ways in the future to share this critically acclaimed production with their audience.
Belvoir:
Belvoir has made the difficult but necessary decision to cancel all remaining performances of Dance Nation. Although our venue's capacity is less than 500, we are being cautious and following the government's directive to restrict public gatherings. The health and safety of our audience, staff and actors is always our first priority.
Biennale of Sydney:
For nearly 50 years the Biennale of Sydney has presented the most dynamic contemporary art from around the globe in?iconic venues across Sydney. As an organisation, we are drawing on direct advice and information provided by both Federal and State government authorities, and, as per the Australian Health Protection Principal Committee (AHPCC) recommendations with regard to public events, the Biennale of Sydney will continue to be open to the public with free exhibition entry.
Black Swan State Theatre Company:
With the COVID-19 situation unfolding globally hour by hour, Black Swan have announced the postponement of their 2020 season with the exception of Oklahoma! that will be presented this November.
Buxton Contemporary:
In support of initiatives to control the spread of COVID-19, Buxton Contemporary is temporarily closed to the public.
Chapel Off Chapel:
Chapel Off Chapel will close Wednesday 18 March until Monday 13 April. This timing will be reviewed in line with the evolving situation. If you have purchased tickets for performances during this period, your refunds will be processed automatically over the next few days and you will receive a confirmation email.
Circus Oz:
Circus Oz will be postponing the upcoming seasons of NEON: Reboot and Bubblegum Cabaret, and will be postponing circus classes until term two. At this stage, the tour of Aurora is still underway, however, the Hamilton Performing Arts Centre has cancelled the performance of Aurora on Wednesday 18 March.
Griffin Theatre Company:
Griffin Theatre Company has announced the temporary closure of the SBW Stables Theatre. This means cancelling the remaining performances of David Williamson's Family Values in Parramatta and Geelong, and Australian Theatre for Young People's CUSP. The 2020 Batch Festival and the upcoming season of Matthew Whittet's Kindness are also cancelled.
Hayes Theatre Co:
All performances are cancelled until 21 June 202o. Hayes Theatre Co is not closing! They have stated they will be "investing in creative development and when the time comes to welcome audiences back, we promise to have wonders in store for you."
HOTA – Gold Coast:
Home of the Arts (HOTA) will remain closed until further notice.
La Boite Theatre Company:
Season 2020 Shows have not yet been affected and are still able to purchase tickets to all upcoming performances. Drama Australia National Conference is postponed until further notice.
La Mama Theatre:
La Mama will close at the end of this week, allowing the season of Running With Emus to run its course, closing this Sunday 22 March. Tonight's performance of Poetica is cancelled and the upcoming tour Ladies of the Bay is postponed. The entire Comedy Festival season, including the productions of: We Too Us Too Me Too Too Too, Incognito!, The Business of God and Mrs. Robinson: A Soap Cabaret is postponed. La Mama hopes to re-program all these productions in 2021.
Malthouse Theatre:
Malthouse Theatre will be temporarily closed to the public until Sunday 12 April 2020. Malthouse Theatre has cancelled or postponed all Comedy Festival at The Malthouse performances. Also postponed are all performances of Grey Arias and Macbeth (This Ignorant Present) until further notice. They are currently looking at available times later this year to reschedule these performances.
Melbourne Symphony Orchestra:
Melbourne Symphony Orchestra concerts between Monday 16 March and Monday 13 April, inclusive, will not proceed. To keep the music going, MSO invite you to checkout their MSO YouTube channel to enjoy a free live stream of their performances. They are working to live stream additional performances over coming weeks and look forward to performing for you digitally.
Melbourne Theatre Company:
In light of the current COVID-19 situation and in the interest of the health and safety of our audiences, artists and the broader community, Melbourne Theatre Company has announced the cancellation of all performances until September 2020. The 2020 season will resume in September with the much-anticipated production of As You Like It.
Mornington Peninsula Regional Gallery:
Mornington Peninsula Regional Gallery will be closed to the public from Tuesday 17 March until further notice. Even though the gallery doors are temporarily closed, MPRG will continue to share our collection, exhibitions, stories and children's activities online.
National Film and Sound Archive of Australia (NFSA):
The NFSA has made the decision to cancel their education programs from today, as well as their on-site screenings, exhibitions and special events from 4.00pm – Wednesday 18 March until 30 April 2020. The building will not be open to the public during this period.
National Gallery of Australia:
The National Gallery of Australia is closed until further notice – based on new advice from Australian health experts, new guidelines for indoor gatherings and an increasing need to comply with social distancing. The NGA will continue to share their collection and exhibitions with you through Artonline and connect with you on Facebook, Instagram and www.nga.gov.au.
National Portrait Gallery:
Based on new advice from Australian health experts – and the Federal Government's direction to limit non-essential gatherings and comply with new social distancing guidelines – the National Portrait Gallery Australia is closed until further notice. Though our doors are closed, their collection and stories remain open for everyone to explore online. They're developing programs to keep cabin fever at bay so please check back regularly.
New Theatre:
New Theatre have made the difficult but necessary decision to cancel their production of Neighbourhood Watch. "We stand in solidarity with the hope that we will all rise out of the ashes of this nightmare and create beautiful art again and we look forward to seeing you at New Theatre again soon," said New Theatre.
NORPA / Lismore City Hall:
All performances at NORPA and Lismore City Hall between now and 30 April have been cancelled or postponed. Cancelled: Sleeping Beauty – Monday 30 & Tuesday 31 March 2020; and The Choir of Man – Friday 3 April 2020. Postponed – new dates to be confirmed: Ross Noble­ – Tuesday 24 March 2020; Backbone – Friday 27 & Saturday 28 March 2020; Taylor Henderson – Saturday 18 April 2020; and World of Musicals – Sunday 17 May 2020.
Opera Australia:
Opera Australia has cancelled the remainder of its Sydney summer season. This includes all performances of Attila, Carmen and Great Opera Hits at the Sydney Opera House that were scheduled to Saturday 28 March. The upcoming season of La Traviata – Handa Opera on Sydney Harbour has also been cancelled. The 2020 Melbourne Autumn Season at Arts Centre Melbourne due to run 6 – 30 May including performances of Madama Butterfly, Lohengrin and Attila have been cancelled.
Queensland Ballet:
60th Anniversary Gala (20 – 28 March 2020 – QPAC) – performances will no longer be going ahead. QB is working with QPAC to reschedule this anniversary celebration and expect to finalise the new dates next week. Swan Lake (17 – 18 April 2020 – Arts Centre Melbourne) – QB is liaising closely with their collaborators including Arts Centre Melbourne. Should it become necessary to cancel or reschedule this season, they will be in touch with all details as soon as possible.
Queensland Performing Arts Centre (QPAC):
All QPAC theatres (the Lyric, Playhouse, Cremorne and the Concert Hall) will be closed until Thursday 30 April 2020. All patrons impacted by these cancellations will be contacted by QPAC and will be offered the opportunity to receive a full refund. Beyond this period, QPAC is continuing to review the Centre's program in collaboration with companies, artists and producers. As the situation evolves and new information is made available we will provide updates.
Red Stitch:
With great regret Red Stitch have decided to suspend their world premiere season of Single Ladies by Michele Lee until further notice. "It is especially heartbreaking to have to suspend a wonderful new Australian play, with the years of work that have been put into its development through our INK program," said The Red Stitch Ensemble.
Seymour Centre:
Effective immediately, the Seymour Centre will be suspending all operations until further notice. The Seymour Centre will continue to monitor the situation closely over the coming weeks. A number of upcoming shows will be affected by the closure. You can find a full list here. The Centre is aiming to reschedule as many shows as possible, but if your show is cancelled, you will be entitled to a refund. All ticket holders to affected shows will be contacted as soon as possible.
Shrine of Remembrance:
Melbourne's iconic memorial and gallery is closed until further notice. Alternative arrangements are being made for this year's Dawn Service, March and Commemorative Service.
State Library New South Wales:
State Library New South Wales is closed to the public until further notice. The State Library encourages you to visit them online to access thousands of free ebooks, newspapers, journals and other resources from home using your Library card. You can also listen to podcasts, help transcribe their oral histories and explore a wide range of digital stories.
State Theatre Company South Australia:
Due to the recent announcement of the closure of the Adelaide Festival Centre until 30 April 2020, State Theatre Company South Australia are obliged to cancel our upcoming seasons of both The Gospel According to Paul and Single Asian Female.
Sydney Living Museums:
Sydney Living Museums has decided to temporarily suspend all public programming for a period of six weeks through to Sunday 26 April 2020. This includes onsite learning programs, performances, talks, walking tours and all school holiday activities. Their 12 museums and historic houses will remain open to the public, and they will continue to monitor updates and take guidance from the NSW Government, and will respond promptly to any new information or advice.
Sydney Opera House:
The Sydney Opera House has announced the cancellation of all public performances until 29 March inclusive – at which point the Opera House will re-evaluate based on the latest health advice and developments in the evolving COVID-19 situation. At this stage, public areas of the site including precinct food and beverage outlets, tours and retail will continue to operate.
Sydney Theatre Company:
Sydney Theatre Company have announced the cancellation of all performances upto 19 June 2020. This includes: No Pay? No Way! at Sydney Opera House – scheduled to run until 28 March; No Pay? No Way! at Riverside Theatres, Parramatta – scheduled from 1 – 4 April; Triple X at Queensland Theatre – scheduled to run until 4 April; Home, I'm Darling at Sydney Opera House – scheduled from 6 April – 16 May; Triple X at Sydney Opera House – scheduled from 30 April – 23 May; and The 7 Stages of Grieving at Roslyn Packer Theatre – scheduled from 30 May – 13 June.
TarraWarra Museum of Art:
In light of the rapidly evolving COVID-19 situation and with the safety of our staff and visitors in mind, TarraWarra Museum of Art will temporarily close to the public, until further notice, as of 5.00pm – Thursday 19 March 2020. This closure means that all scheduled public programs, events, tours, school bookings and group bookings are cancelled, including the following public programs: Open Weekend 2020 (21 & 22 March); Slow Art Day (4 April); and TarraWarra Festival (18 & 19 April).
Theatre Works:
In response to the unfolding health situation, Theatre Works have made the difficult but necessary decision to temporarily close their venue until 1 May and postpone the upcoming seasons of WellBless, Voldemort and the Teenage Hogwarts, Jungle Bungle and Singing Swallows as a precautionary measure against the spread of COVID-19.
The Australian Ballet:
All remaining performances of Volt (Melbourne and Sydney) and Anna Karenina (Sydney) will not proceed. Associated Step Inside events in both cities are also cancelled.
The Butterfly Club:
The Butterfly Club is closed until 26 April 2020 pending further review of government decisions.
The Wheeler Centre:
In line with their arts and cultural partners, the Wheeler Centre is closing as a cautious and prudent response to an evolving situation. All events up to Thursday 7 May 2020 are cancelled. Some other future events will be made accessible remotely in some way – announcements pending.
White Rabbit Gallery:
White Rabbit Gallery will continue to remain open until further notice and will be limiting attendance to 100 people in the gallery at any one time. Public tours of the gallery are temporarily suspended until further notice.
Woodfordia – The Planting Festival 2020:
Woodfordia has cancelled The Planting Festival 2020.
---
The Australian Pride Network will continue to update this page as new information becomes available!
---
We urge everyone to look after themselves and their loved ones and continue to follow the advice of government health authorities with regard to maintaining good hygiene practices. More information can be found on the Australian Government Department of Health website.
Image: Art Gallery of South Australia – courtesy of Arts South Australia
Note: Page updated – Tuesday 7 April 2020 – 3.45pm (AEDT)