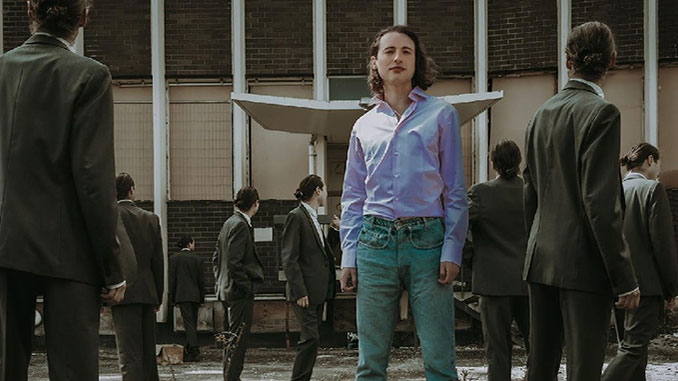 Winner of the 2022 Queer Playwriting Award, Code of Conduct by Rory Godbold comes to Gasworks this February as part of the 2023 Midsumma Festival.
Code of Conduct is a bold and thrilling new play that doesn't shy away from asking the big questions about workplace discrimination, queer solidarity and intergenerational responsibility.
Paul is the new teacher on staff, and he's expected to play by the rules – he's signed the Code of Conduct after all. But everyone at the school has their own way of playing the game, including a student questioning their identity, and another teacher who keeps his cards close to his chest.
When boundaries in and out of the classroom are crossed, relationships and identities within the school are set to explode, leaving it one wrong move away from making the papers.
Green Room nominee Rory Godbold was praised for locating personal stories within political debates in his debut When the Light Leaves – which looked at issues of Voluntary Assisted Dying and coincided with Victoria legalising the practice.
In this fresh new work, he continues this political engagement by lighting a match to the intersection of identity, education and politics. Visionary director Mark Wilson (Bighouse Dreaming) brings his signature bold, immediate and arresting style to make Code of Conduct the must-see theatre experience for Midsumma.
Director: Mark Wilson | Featuring: Matthew Connell, Molly Holohan, Charles Purcell, Sarah Sutherland, Kurt Pimblett | Lighting Design: Bronwyn Pringle | Set & Costume Design: Jessamine Moffett | Associate Artist / Cultural Consultants: Casper Plum, Charles O'Grady | Writer: Rory Godbold
---
Code of Conduct
Studio Theatre – Gasworks Arts Park, 21 Graham Street, Albert Park
Season continues to 11 February 2023 (sold out)
Information: www.gasworks.org.au
Image: Code of Conduct – photo by Matto Lucas