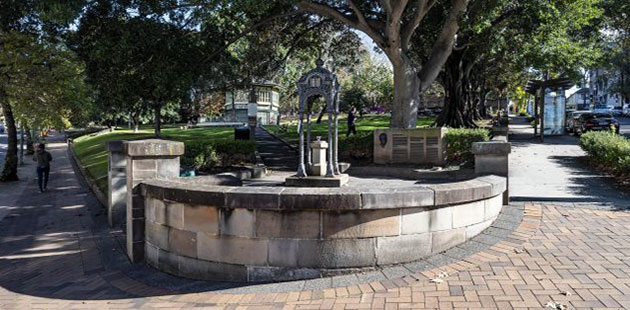 A symbolic place of remembrance, the City of Sydney is seeking creative proposals to integrate a permanent public artwork for an AIDS Memorial in Green Park, Darlinghurst.
As a key green, open space for the local community and a quiet place of reflection, Green Park is of special significance. Close to St Vincent's Hospital and the hospice where many people with HIV and AIDS were cared for, the park was a place where many sought comfort and reflection during difficult times.
Responding to the community's wishes, we're commissioning a memorial to provide a place of memory and healing for those who have lost family and loved ones to HIV-related illnesses.
Artists, landscape architects and other creative practitioners are invited to propose an idea via a formal expression of interest process. This memorial may take the form of an object, landscape elements, plantings or even more ephemeral elements such as light or sound.
This is a unique opportunity to for artists and creatives to consider the place of public artworks in the public domain, and how they can shape our understanding and collective memory of a time and place. An outline of the project stages is detailed below.
Stage One: Expression of interest – submission of an outstanding idea:
The primary aim of this stage is to encourage artists to propose an outstanding idea that fulfills the intentions for this memorial. Following this process up to 5 artists/ artist teams will be shortlisted by the evaluation panel and paid $2,500 per artist/artist team to develop their proposal for the second stage.
Shortlisted artists will be provided with a Stage Two Artist Brief and the City will provide individual feedback to the shortlisted artists. Stage One expression of interest is open until 11.00am – Thursday 30 July 2020.
Stage Two: Concept development and RFQ:
Artists will be shortlisted and invited to develop their proposal (including design, implementation, budget and team). Stage Two will be open from 25 August to 29 September 2020.
For more information, visit: www.cityartsydney.com.au for details.
Image: Green Park, Darlinghurst – courtesy of City of Sydney