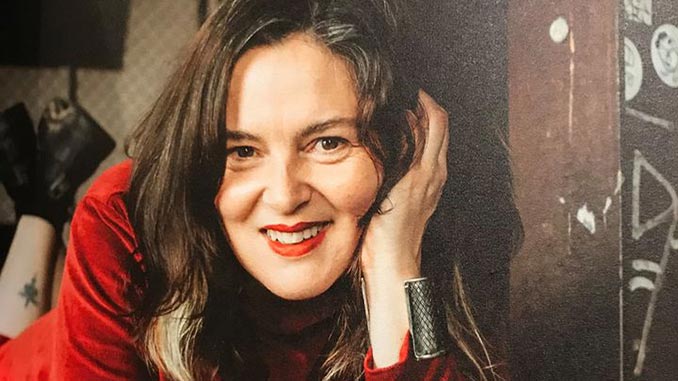 Daylesford's ChillOut Festival has announced that Emma Ireland has been appointed the organisation's new Festival Director for the 2021-2022 season.
"We are extraordinarily lucky to acquire Emma's talents and skills for our 25th year celebrations," said Tessa Halliday the President of the ChillOut Committee. "She is a unique talent having both amazing creative abilities but also the skills to turn those ideas into events for everyone. We are so excited to be working with her."
Emma is no stranger to ChillOut having managed a number of events during the 2019 Festival. This included Carnival Day, events at the Town Hall, the Bathhouse and the Palais.
Emma has over 25 years of Music and Events industry experience. Having worked for Revolver Upstairs, Bar Open, The Big Day Out, The Byron Blues Festival, Meredith music festival, Dark Rainbow, and Ballarat frolic festival, to name but a few. She also spent 5 years with PSH mentoring young talent.
Through her own company Emma has created and managed a range of artistic events from forums to booking and touring a number of up-and-coming artists all around Australia and overseas. Emma has called the Hepburn Shire home for over 12 years, following in her parents' footsteps who lived here during the 1960s.
"I am 100% committed to further development of ChillOut as a major queer community Festival in our Hepburn shire." She went on to say "The 25th year of ChillOut brings a fabulous opportunity to celebrate diversity in our queer community but also to reach out and build strong partnerships with other LGBTQIA organisations all around Victoria."
ChillOut Festival is a proudly regional LGBTIQA festival. From its beginnings in 1997, ChillOut has grown to become one of Australia's largest Queer Country Pride festivals. Moving into its 25th year, this festival will provide a fantastic opportunity to emerge from the Covid restraints, bringing us together to celebrate LGBTQIA diversity anew.
Emma will officially commence her duties with ChillOut on 3 July 2021. For more information, visit: www.chilloutfestival.com.au for details.
Image: Emma Ireland (supplied)