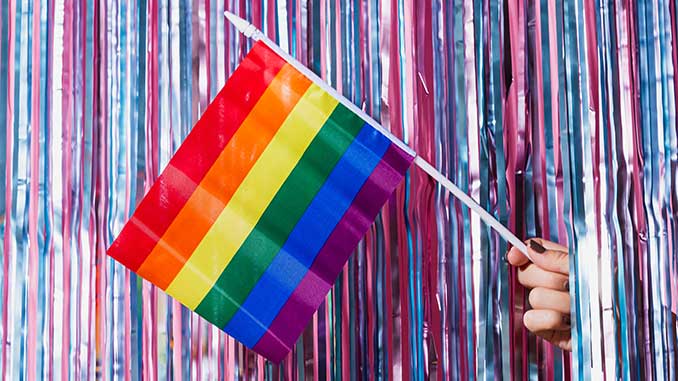 Community groups, organisations and artists have the chance to be part of Victoria's state-wide celebration of lesbian, gay, bisexual, trans and gender diverse, intersex and queer (LGBTIQ+) communities this summer.
Minister for Equality Harriet Shing is encouraging groups and individuals to apply for grants of up to $15,000 to be part of the Victoria's Pride Regional Activation Program.
"This is an exciting opportunity for organisations, community groups and artists across regional and rural Victoria to drive inclusion in our state by highlighting the experiences of LGBTIQ+ communities and providing opportunities  to connect and celebrate," said Minister for Equality Harriet Shing.
Victoria's Pride is an annual state-wide celebration of our diverse LGBTIQ+ communities. It includes a series of regional events held over the summer months and a one-day street party in Melbourne's iconic Gertrude and Smith Streets precinct, which will take place on 11 February 2024.
The event gives all Victorians the chance to learn about and demonstrate their support for LGBTIQ+ communities along with providing opportunities for LGBTIQ+ people to connect and express pride in who they are.
Leading LGBTIQ+ arts and cultural organisation Midsumma delivers Victoria's Pride, through a partnership with the Victorian Government.
From now until 8 August, Midsumma is seeking proposals for regional and rural Victorian activities planned for delivery on or in the lead up to 11 February 2024.
Funded activities will form part of the Victoria's Pride program and may include artworks, community celebrations, historical exhibitions and other projects documenting or highlighting the experiences of LGBTIQ+ people.
"The regional and rural activities for Victoria's Pride are a chance to highlight that people with diverse genders, sexualities and sex characteristics are part of every community in Victoria and make important contributions to our state," said Commissioner for LGBTIQ+ Communities Dr Todd Fernando.
---
Applications are strongly encouraged from First Nations, gender diverse and culturally diverse people, as well as people with disability. Midsumma will run two information sessions on Tuesday 20 June at 5.30pm and Friday 21 July at 10.30am. Fore more information, visit: www.midsumma.org.au for details.
Image: Rainbow Flag – photo by No Revisions on Unsplash