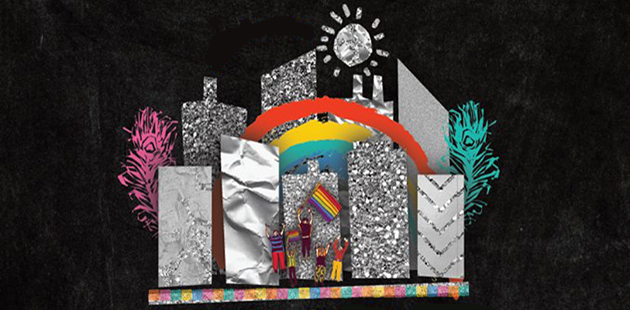 In announcing their 2015 program, Pride WA welcomes you to the 25th year celebrations of PrideFEST, Western Australia's premiere LGBTIQ arts, culture and community festival.
The 25th anniversary Pride PARADE and Garden Party on Saturday 21 November is one of many highlights in this year's festival, which is rich with many 'must- do' events including Happy PRIDE on Friday 6 November featuring some of festival performers, giving you a sneak peak at their upcoming PrideFEST shows, supported by live entertainment from Randa and the Soul Kingdom, DJ Roski, and The Tommyhawks.
Matthew Mitcham's Twist and Turns – makes a highly anticipated return to Perth after consecutive sellout seasons at Fringe World on Friday 20 November. Perth jazz darlings Ali Bodycoat and Libby Hammer perform a stunning collection of songs that celebrate gender and sexual diversity in our community in Over the Rainbow on Saturday 7 November. Boys Boys Boys, Rag n' Bone, Hootenanny & The Tommyhawks feature in LICKMYPALOOZA on Wednesday 18 November.
Pride 25 Retrospective Photography Exhibition at the Museum of Perth (9 – 16 November) showcases objects, photographs and news clippings from the Gay and Lesbian Archives of Western Australia (GALAWA).
PrideFEST Picnic in Russell Square on Saturday 7 November will be a community focused, family friendly event, giving everyone the chance to come together and celebrate Pride in a relaxed environment. Coffee and juice vans will be serving up delicious beverages, and organisers encourage you to bring your own picnic spread.
As with all of their events this year, Pride WA are asking artists, performers, as well as their participants and patrons, to paint the city silver in recognition of 25 fabulous years, encouraging you to attend and support the diverse range of events on offer.
"Pride WA grew out of a community movement protesting laws that actively discriminated against lesbian and gay Western Australians, and has worked closely with many in our community to achieve important law reforms," says PRIDE WA President, Andrew Barker.
"As an organisation, we are now focused on growing PrideFEST as a festival that gives artists, performers and community groups a platform to share our abilities and stories with the whole of Western Australia."
PrideFEST 2015 runs 6 – 22 November. For more information and complete program, visit: www.pridewa.com.au for details.
Image: PrideFEST 2015 – artwork by Ryan Meotti