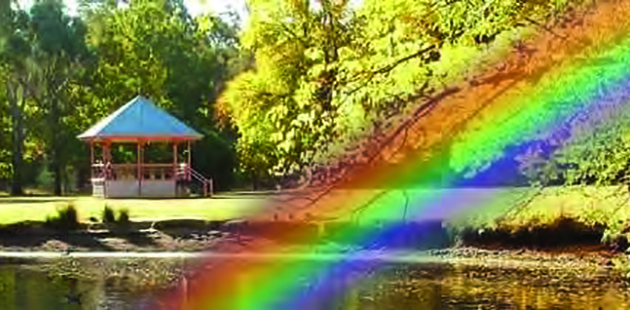 Castlemaine Community House has a long history of celebrating and supporting diversity and equality in our community. We continue to join our community through celebration with the Castlemaine Pride 2018 fun day in the Botanical Gardens this Sunday 29 April 2018.
We are coming together with all those who supported the Marriage Equality Campaign to acknowledge how much we achieved as a community during the Campaign. Castlemaine Pride 2018 is a culmination of all the campaign to support the Marriage Equality Castlemaine YES campaign.
Castlemaine Pride 2018 is a whole of community, all ages, family friendly celebration of DIVERSITY, INCLUSION and EQUALITY. It is a ground up LGBTIQ driven event, being organised and run by volunteers, and auspiced by Castlemaine Community House.
Castlemaine Pride will have its own flavour and personality as a Pride event, with a strong emphasis on strengthening local community, and creating space for celebrating the richness and diversity of LGBTIQ experiences in our community. The event will be a sprawling afternoon picnic style affair, with a range of market stalls, kids activities, a youth space, and a fabulous line-up of local performers.
Organisers welcome you to bring along picnic rugs or chairs, your own food and beverages, in addition to the free food being served – there are water bubblers available in the gardens to help keep you hydrated.
Castlemaine Pride 2018
Botanical Gardens (Adjacent to the Tea Rooms), Downes Road, Castlemaine
Event: Sunday 29 April 2018 (2.00pm – 6.00pm)
Information: www.cch.org.au or www.facebook.com