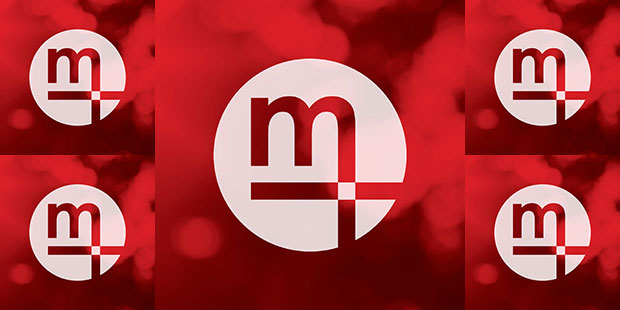 The word meridian has many different meanings, and all of them help tell the story of who we are andwhat we represent: community, health, and action. Meridian lines show us when and where we are in the world – they give us a sense of place.
Our vital energy travels along the meridian lines in our bodies. A meridian achievement is performance at its peak. For us, this means establishing and maintaining balance and always striving for improvement, in our bodies, minds, and communities.
Our new name also pays homage to Canberra's first and only community-owned, community-led social organisation for LGBTIQ+ communities – the Meridian Club. A friendly space that hosted many community events and activities, the Meridian Club lives on in spirit through our new identity.
Making a bold entrance, our new branding uses red to show our strength, power, determination, and passion. It promotes a positive outlook for the future of our communities. It honours our roots as an HIV and AIDS organisation.
HIV prevention and treatment and support for people living with and impacted by HIV are still central to our mission. But with a new name, we've made space for the many other programs and services we provide, and all the people that could benefit from them.
We want everyone who uses our services to feel part of a bigger community. A hub of community connection and service provision, Meridian is where people with different identities and needs come together. It's a place where everyone belongs.
We offer healthcare services and programs to people of diverse identities and experiences, including people of diverse sexualities, gender identities, and sex characteristics, people from diverse cultural backgrounds, including those who have sought asylum, Aboriginal and Torres Strait Islander people, sex workers, and people who use drugs.
We support mainstream service providers and organisations to deliver LGBTIQ+ inclusive and competent services. We drive advocacy and awareness campaigns and contribute to research.
We deliver tailor-made training and education programs, calling on our lived experience and expertise to improve the broader community's understanding of HIV, sex and gender diversity, stigma and discrimination, inclusivity, and sex work.
We wanted to hold a launch event to celebrate this new chapter with you. Unfortunately, the current physical distancing measures mean we've had to take a different approach, so we'll be launching virtually. We look forward to the time when we can celebrate our onward journey together as a community.
Until then, know that Meridian is here for you – our community members – to strengthen community connection, improve health and wellbeing, and take action to ensure your needs are being met. Thank you for coming with us on our journey as we welcome a new era of inclusivity, connectedness, and health.
---
For more information about eridian, visit: www.meridianact.org.au for details.
Image: courtesy of Meridian