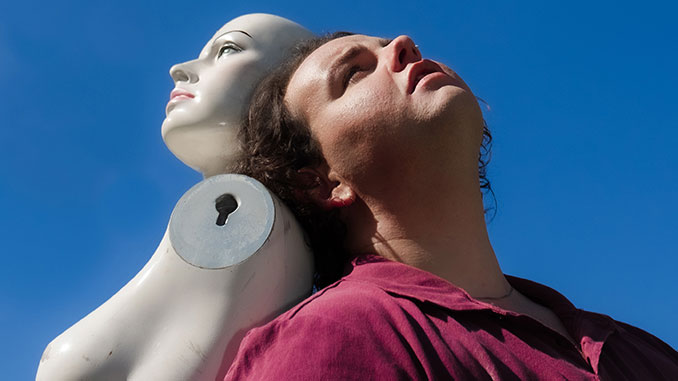 Henry was raised to be the perfect little altar girl. Henry grew up to be the exact opposite. With the apocalypse on his doorstep, Henry is now confronted with that big Catholic question: am I going to hell?
Call Me By Your Dead Name is a comedic and cathartic reflection on faith, gender, and sexuality since performer and writer Henry Kelly came out as transgender in 2019.
Brimming with tales that prove that life really is stranger than fiction, this heartfelt journey of self-acceptance is the coming of age story set in your midtwenties, that you didn't know you needed.
Henry Kelly (Guerilla Sabbath, Swim Between the Flags) is an emerging artist based in Melbourne/Naarm, who graduated in the inaugural class of the Victorian College of the Arts' BFA Theatre program.
With an extensive ensemble based background, Henry is now embarking on the feat that is the one man show – and is doing so by sharing his own story of transition.
A story weaved between memories, epiphanies, and penance, Henry explores his own faith and queerhood with a refreshing perspective.
Writer / Performer: Henry Kelly | Puppet: Hahnie Goldfinch | Sound Design / Lighting Design: Olivia McKenna.
---
Call Me By Your Dead Name
The Butterfly Club, 5 Carson Place, Melbourne
Season: 2 – 7 May 2022
Information and Bookings: www.thebutterflyclub.com
Image: Henry Kelly – photo by Claudia Howarth