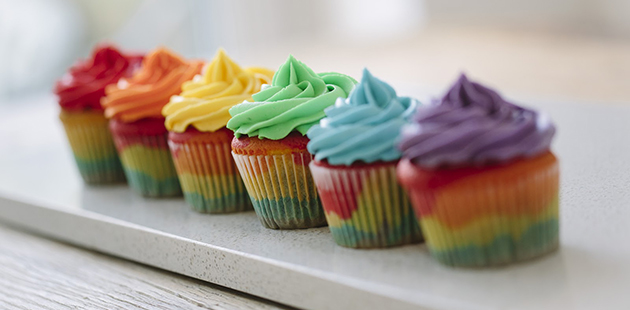 A group of Hobart wedding service providers have pushed back on attempts by conservative politicians to give businesses and charities the right to refuse services to same-sex weddings.
The owners of Sweet Envy, Teena and Alistair Wise, owner of Expose Photography, Cassandra Smith, and editor of Bride Tasmania, Steve Mihalenko, said such exemptions were not necessary. "I've never heard of anyone who didn't want to bake a cake for someone," said Mr Wise.
"We've made plenty of cakes in the past for gay commitment ceremonies and if you voted 'no', we'll bake a cake for you too. Cake transcends such differences. We don't want to be dragged into this debate and held up as an excuse to discriminate against same sex couples. Stop giving bakers a bad name!"
It is already illegal for businesses to refuse services on the grounds of race, religion, disability, gender or sexual orientation.
Ms Smith said she failed to understand why special exemptions should be made to allow wedding service providers to discriminate against same-sex couples. "It's a bit insulting really. We are professionals and we are capable of dealing with a diverse range of customers in a professional manner. That's how you run a good business," said Ms Smith.
Tasmania's wedding industry is set to boom if marriage equality is enacted. As Editor of Bride Tasmania, Mr Mihalenko, said Tasmania's high vote in the postal survey was a message to same sex couples around the country that they are welcome.
"This is an enormous economic opportunity for Tasmania. We have shown that we are one of the most open and inclusive states in the country," said Mr Mihalenko. "Couples should know that if they come here they will find a range of excellent wedding services that treat all of their customers in a professional and respectful manner."