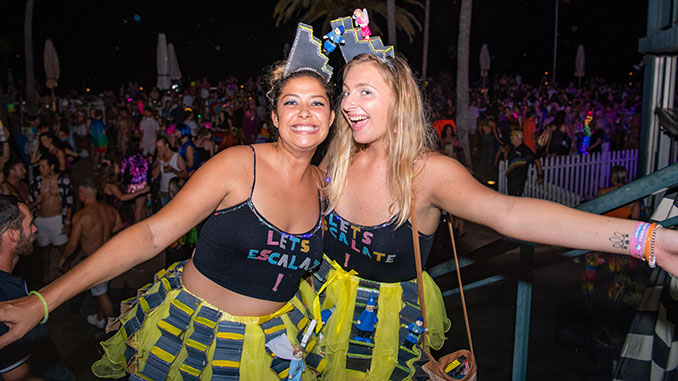 Returning for its 8th year with a spectacular Mardi Gras festival, Broome Pride will run 2 – 7 March 2022.
The popular festival has grown from its origins as a small one-day event in 2015, to a larger than life, 6-day celebration, featuring 10 events, bringing the world together in a celebration of diversity & inclusion, while cementing Broome on the map as a LGBTQIA+ friendly destination.
Broome Mardi Gras will light up with glittering performances by Drag Queens, Scarlet Adams from Ru Paul's Drag Race Australia & the phenomenal Jessica James.
They will be accompanied by Sum Ting Wong, Donna Kebab, Perri Prism & Sassie Cassie, hosting a series of exciting events with more head turning costumes than you could swing a rhinestoned stiletto at!
Broome Pride Event highlights include:
The first ever Under-18 Dance Party
Paint That Draq Queen Art Prize
Crowd favourites like Drag Make-Up Workshop
Drag Queen Bingo
Kimberley Queen Competition
Drag Queen Story Time
Big Splash Pool Party
Mardi Gras Buzz Regatta & more…
There Ain't No Party Like the Broome Mardi Gras Dance Party! Broome Mardi Gras has found a new BIGGER location for its famous Mardi Gras Dance Party, with the event being held at the Broome Turf Club for the first time in 2022.
---
Broome Pride runs 2 – 7 March 2022. For more information and event line-up, visit: www.broomepride.com for details.
Image: Broome Pride Party – courtesy of Broome Pride