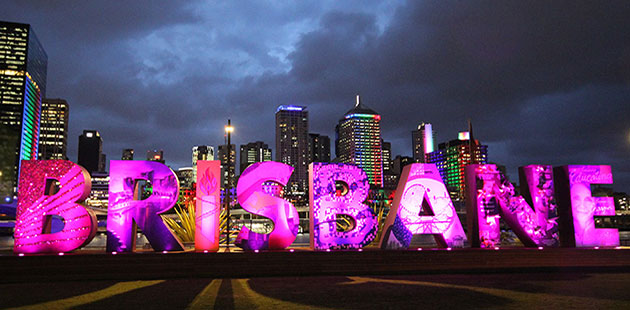 Brisbane is one step closer to hosting the 2026 Gay Games, as the Federation of Gay Games reveals the eight shortlisted cities vying to host the twelfth iteration of this international event.
Brisbane joins Auckland, Brisbane, Guadalajara, Munich, San Diego, Taipei, Toronto and Valencia as cities hoping to host the quadrennial event. The Gay Games is both a sport and cultural event attracting more than 10,000 athletes over 35 sports. There are no qualifying standards and the Games are open to anyone who wants to participate.
"I'm excited to see the diversity of the locations of the bidding cities. To have representation from eight countries on four continents highlights the global impact of the Gay Games," said Sean Fitzgerald, FGG Co-President.
"I am very impressed with the number of cities who have bidded for the 2026 Gay Games," added Joanie Evans, FGG Co-President. "We are thrilled at both the scale and calibre of entries all vying to host our 2026 event."
"In this time of worldwide 'unpredictability', I have more faith that our message of equality in sport and culture will continue to resonate around the world," said Evans.
Built upon the principles of Participation, Inclusion, and Personal Best, the Federation of Gay Games (FGG) exists to promote equality in sport and culture. The Gay Games was conceived by Dr. Tom Waddell, an Olympic decathlete, and was first held in San Francisco in 1982.
Subsequent Gay Games have been held in San Francisco (1986), Vancouver (1990), New York (1994), Amsterdam (1998), Sydney (2002), Chicago (2006), Cologne (2010), Cleveland+Akron (2014) and Paris (2018). The next Gay Games will be held in Hong Kong in 2022.
For more information about the Gay Games, visit: www.gaygames.org  To keep up-to-date with Brisbane's Bid, visit: www.facebook.com/GG12BNE for details.
Image: Brisbane Sign, South Bank Parklands, Brisbane