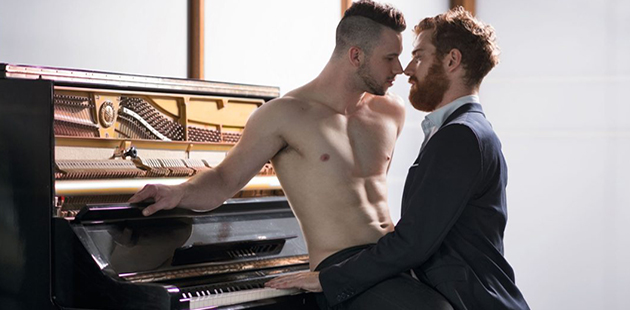 Bursting with pride, humanity, humour and rebellion, Melt 2017 will explode at Brisbane Powerhouse throughout January and February in an unbridled celebration of equality and the LGBTI+ community.
Premiering five new productions and bringing acclaimed interstate and international events, the queer arts and culture festival line-up includes an exciting and eclectic mix of actors, rock star singers, dancers, photographers, illustrators, comedians and circus artists from across the globe.
Brisbane Powerhouse Artistic Director Kris Stewart said Melt is a positive force to drive the community towards equality, using an extraordinary family of diverse artists. "Melt is a celebration to honour Brisbane's queer community and a special time to reflect on the struggles, the achievements and to party," said Mr Stewart. "Brisbane's LGBTI+ voice is loud and clear in the Melt showcase."
"The musical soul of the Brisbane LGBTI+ community will be shared through the queer culture musical phenomenon RENT, unadulterated musical theatre nonsense of A Night At The Musicals, the celebration of musical punk cinema in Hedwig 15, the comedic cabaret of On A Night Like This: The Erin Minogue Experience and original production, Boys of Sondheim."
Boys of Sondheim, conceived and directed by Stewart himself, will be the Brisbane producer and director's first musical production, capturing an intimate evening with the music of significant gay 20th century artist Stephen Sondheim.
"Additionally, our guests will turn their summer into an exotic experience stimulating their senses with the immersive digital art projections of QueerTech.io and Virtual Drag and performances by the Vulcana Women's Circus' Quiver and internationally acclaimed Amanda Palmer," said Mr Stewart.
"Also under the spotlight is an array of artistic sensations and thought provoking discussions including The Adventures of Yoni 1 & Yoni 2, [Panti]: High Heels in Low Place, VIRTUAL DRAG: serving VR realness, Melt Talks featuring Steven Oliver and Georgie Stone, I Am My Own Wife, the Melt Portrait Prize, the Melt Beauty Pageant and the Melt Opening Night Party."
Melt extends the invitation to citizens of all genders, sexual orientations, ages, ethnicities, abilities and artistic interests as a celebration of love and Brisbane's diverse LGBTI community. Melt 2017 runs 25 January – 5 February. For more information and complete program, visit: www.brisbanepowerhouse.org for details.
Image: Boys of Sondheim – photo by Dylan Evans