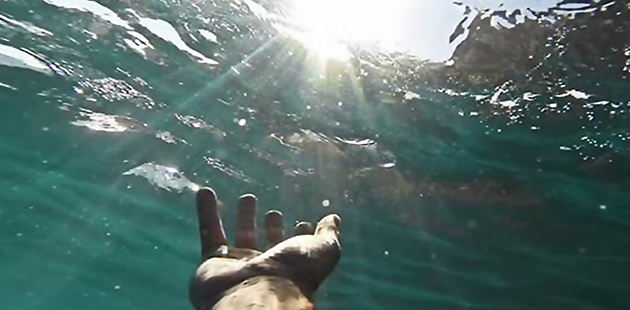 With SBS set to profile on Sunday the real story behind its Deep Water drama series, a campaign has been launched to raise funds to produce a memorial artwork in Bondi to victims of the gay hate crimes on which the TV programs are based.
Following representations from LGBTI health organisation ACON, Waverley Council has endorsed the commissioning of a memorial artwork in Bondi in remembrance of the gay men who were assaulted, and in some cases, murdered in and around this area from the late 1970s through to the early 1990s. Marks Park, located near Hunter Park, was where many of these attacks occurred.
SBS's Deep Water programming has been bringing this dark chapter of Australia's history into sharp focus. The drama series concludes this week and will be followed this Sunday with the documentary Deep Water: The Real Story. The programs are also available on SBS On Demand plus there's significant digital content on a range of SBS websites.
To coincide with the programs, ACON has officially launched fundraising efforts to aid in the commissioning and construction of the proposed memorial. While planning is only in the early stages, there is a strong commitment from ACON and Waverley Council to make the memorial a reality.
Over $200,000 is required to fund an initial community consultation as well as the commissioning, construction, dedication and maintenance of the planned memorial. The whole process is expected to take up to two years. All donations over AUD$2 are fully tax deductible.
ACON CEO Nicolas Parkhill says a memorial will play an important role in not only honouring the men who lost their lives, but also in helping heal the trauma these terrible events have caused for the families and friends of the victims as well as the LGBTI community and many local residents.
"Today we're calling on people to help us honour the victims of these terrible crimes and help us build a beacon of hope for all victims of prejudiced related violence," said Mr Parkhill. "These men need to be honoured, and their suffering – as well as that of their family, friends and the LGBTI community – needs to be remembered to ensure that evil such as this does not reoccur."
Mr Parkhill says the memorial will also promote the continuing need for relevant information to be brought to the attention of police, and serve as a reminder of the importance of valuing and celebrating diversity in our community. People interested in finding out more about the memorial project and contributing to the fundraising effort can visit: www.bondimemorial.com.au for details.
ACON can also provide services for any community members or victims' loved ones who may be distressed by the Deep Water content. ACON provides counselling, care coordination and referral support for LGBTI people and those affected by HIV. To make an inquiry please call (02) 9206 2000 or visit: www.acon.org.au
Anyone with information that may assist police with their investigations are encouraged to call Crime Stoppers on 1800 333 000 or contact ACON on (02) 9206 2032 or matkinson@acon.org.au
The Deep Water drama series concludes tonight (Thursday 13 October) on SBS TV, followed by the feature-length documentary, Deep Water: The Real Story on Sunday 16 October at 8.30pm on SBS.