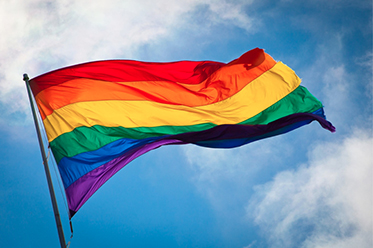 Gay and Lesbian Tourism Australia (GALTA) is the leading body of GLBTI tourism in Australia that boasts over 150 members, who have actively been promoting gay tourism for more than 22 years.
"We have received unprecedented enquiries from New Zealand tourist operators that are aware of a significant increase of Aussie LGBT tourists to their region, says Rod Stringer, President of  GALTA.
"We believe there are many factors at play but significantly the New Zealand change to marriage equality legislation could lead to an annual  NZD$100 million boost to New Zealand's gay tourism market from Australian LGBT tourists."
"We are aware of a sharp increase in the cross Tasman gay tourism market  (LGBT).  This increase in travel is in both directions, with the lower Australian dollar playing a significant role also."
"GALTA is keen to foster, assist and nurture this increase and also to assist our members to understand on how they can capitalise on this increase.  There are an increasing number of "gay welcoming" properties in both countries and this can only lead to greater travel numbers plus greater traveller satisfaction."
Stringer suggested that due to an increase in interest in GALTA from New Zealand tourism businesses, plus a significant increase in cross Tasman LGBT tourism, GALTA could end up evolving into GALTANZ – time will tell!
GALTA is provocatively involved in New Zealand on a regular basis, promoting our members extensively to potential travellers.  GALTA will be attending the Big Gay Out festival in Auckland on Sunday 9 February 2014.
As an incentive, GALTA is offering New Zealand Tourist operators a 12 month membership for just AUD$110 until the end of February 2014, representing a generous 50% discount. To take up this offer, visit: www.galta.com.au/join and select 'personal' as the membership type.
For more information about GALTA and its members, visit: www.galta.com.au for details.