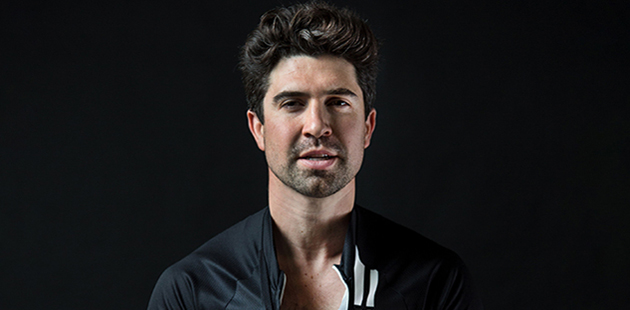 Soulful, sweaty and fun, BI-CYCLE is a fourth-wall-spinning solo performance that tells the story of one of the most unique characters to hit the Adelaide Fringe stage this February.
Written and performed by Sam Anderson (Underbelly: A Tale of Two Cities, Canal Road, Drown), with direction by fellow NIDA Graduate Sonny Vrebac, BI-CYCLE invites you to sign-up for the most exciting spin class you'll ever take!
Winner of two 2016 Short+Sweet Awards (Sydney) including Best Actor and Wild Card Winner, BI-CYCLE promises to take Adelaide Fringe 2018 by storm with what renowned Sydney theatre reviewer, Suzy Goes See proclaims "a playful but earnest, finely calibrated to utilise (Sam) Anderson's charisma, to win us over."
After graduating NIDA in 2005, Sam went on to tour the country with Actors At Work (Bell Shakespeare's theatre in education troupe), loving every second in the back of a Tarago! He was a series regular on Canal Road (Nine Network) the following year, and then enjoyed guest roles on All Saints, Saddle Club and Underbelly: A Tale of Two Cities.
After playing Tom in Dean Francis' independent feature film Drown, Sam went to Los Angeles to further his craft with Howard Fine at the Howard Fine Acting Studio in Hollywood. Sam is proud to be part of such a driven, passionate group of performers at the 2018 Adelaide Fringe… and proud to be finally listening to his heart!
BI-CYCLE
A Space Called Thelma – Raj House, 54 Hyde Street, Adelaide
Season: 20 -25 February 2018
Information and Bookings: www.adelaidefringe.com.au
Image: Sam Anderson stars in BI-CYCLE (supplied)