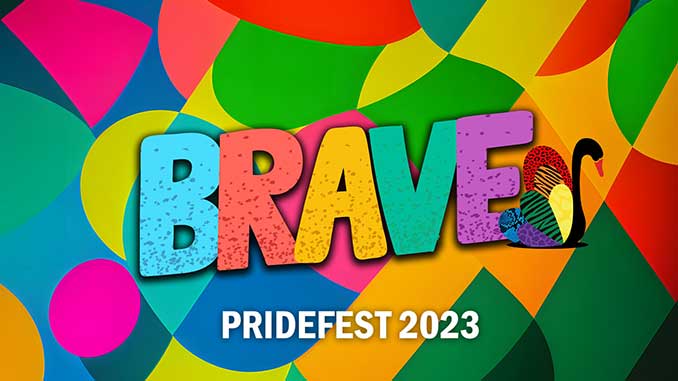 PrideFEST 2023 will be a bold and courageous celebration of the LGBTQIA+ community, as Pride WA adopts the theme of "brave" this November.
This year's festival promises to be an aspirational showcase of the community's bravery, resilience, and determination to fight for equal rights, visibility and respect, as well as a call for our allies and community leaders to have the courage to stand up for a more inclusive society.
The festival will feature an array of events and activities that showcase the bravery of the community members. From thought-provoking panel discussions, inspiring workshops, entertaining performances, and empowering speeches, PrideFEST 2023 aims to celebrate the community's unique journey and highlight the progress made over the years.
The festival will bring together community members, allies, and supporters to celebrate diversity and inclusivity. Throughout the festival, attendees can participate in activities that highlight the bravery of the community members.
These activities will include keystone events like Pink Pool Party on Saturday 18 November, Drag Brunch on Sunday 19 November and the Pride Parade & Party on Saturday 25 November, where attendees can march and show their support for the LGBTQIA+ community.
Other activities may include art exhibitions, film screenings, and poetry slams that showcase the creativity and resilience of the community. There will also be opportunities for attendees to learn about the history of the LGBTQIA+ community and engage in discussions around current issues facing the community.
Inclusivity and diversity are integral to the festival's ethos, and as such, PrideFEST 2023 will feature events that cater to people of all ages, genders, sexual orientations, and backgrounds continuing our fantastic work with Living Proud & Queer Accessible. This inclusivity is reflective of Pride WA's commitment to creating an environment where all community members feel seen, heard and celebrated.
PrideFEST 2023 is set to be a dynamic and empowering festival that celebrates the bravery of the LGBTQIA+ community. Pride WA invites everyone to come together and celebrate this unique community and to always Be Brave, Be Strong, Be You!
---
PrideFEST 2023 continues to 25 November. For more information and full program, visit: www.pridewa.com.au for details.
Image: Be Brave, Be Strong, Be You at PrideFEST 2023 – courtesy of PrideWA