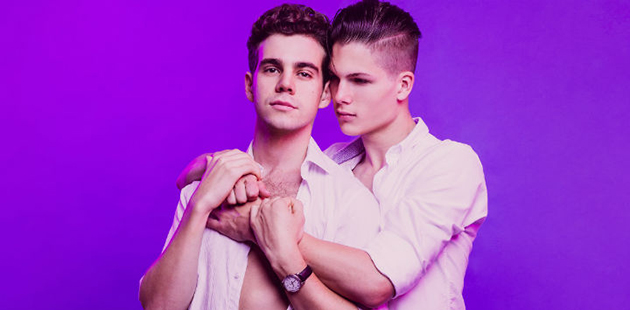 Set against the backdrop of a Catholic boarding school in the early 2000s, Understudy Productions presents the Queensland premiere of the contemporary cult classic pop opera, bare – the musical at the Brisbane Powerhouse from 25 May as part of the 2018 Melt Festival.
Through its pulsating rock score and emotionally charged story, bare has thrilled and moved audiences around the world. bare is the story of star-crossed lovers Peter, who is preparing to come out to his mother, and Jason, who wants their love to remain a secret in fear of losing his status as a popular athlete.
The students at the boarding school are rehearsing for their production of Romeo and Juliet, while struggling with their own ideas around religion, sexuality and identity. The students find release by delving into the underground party scene and experimenting with its associated vices.
Provocative, raw and unapologetic in its depiction of how its generation navigates the tightrope between adolescence and adulthood; with a unique sung-through pop score and soul-baring lyrics, bare explores the dangers of baring your soul, and the consequences of continuing to hide.
Directed by Sue Rider, with musical direction by Luke Volker, Understudy Productions has gathered a stellar cast to bring this provocative, raw and unapologetic tale to life including Aysa Flynn, Ebony Banks, Jason Bentley, James Shaw, Jenny Woodward, Joel O'Brien, Jordan Malone, Jonathan Hickey, Maddison McDonald, Melissa Western, Michael Nunn, Monique Dawes, Oliver Lacey, Sarah Whalen, Shaun Kohlman, Sophie Stephens, and Trent Owers.
Written by Jon Hartmere and Damon Intrabartolo, bare – the musical premiered at the Hudson Theatre in Los Angeles in October 2000 and has gone on to play Off Broadway, spawning performances across the USA, UK, Europe and Asia. The popularity of these productions have made it a cult status amongst music theatre fans around the world and a noted significant piece within the history of gay theatre.
bare – the musical
Visy Theatre – Brisbane Powerhouse, 119 Lamington Street, New Farm
Season: 25 May – 2 June 2018
Bookings: www.brisbanepowerhouse.org
For more information, visit: www.understudyproductions.com for details.
Image: Understudy Productions presents bare – the musical – photo by Joel Devereux