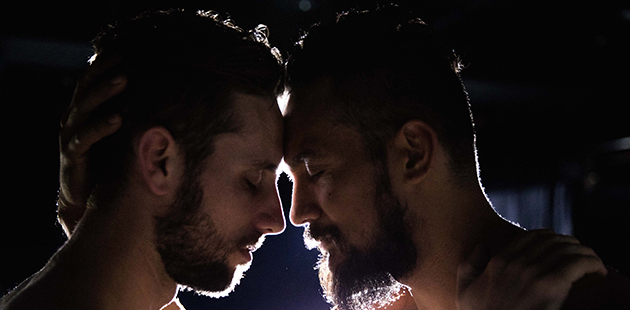 One of Australia's leading performing arts companies, Bangarra Dance Theatre has joined the growing list of arts organisations to publicly declare their support for marriage equality.
In a statement unanimously endorsed by Bangarra Chair Michael McDaniel, Artistic Director Stephen Page and Executive Director Philippe Magid; and the entire Board and staff, it read:
"Bangarra Dance Theatre was founded on values of kinship, cultural integrity and respect. These values are embedded within our artists, our Board, and our executive and administrative team. Collectively, we must make it known that as a company, we fully support the marriage equality vote and are urging our incredible audiences to vote YES."
"To stay silent on this issue would be a great disservice to the legacy of the many LBGTQI artists, collaborators and staff who have made such an extraordinary contribution to Bangarra over 28 years. It would also contravene the spirit of reconciliation and togetherness that is the foundation of this inclusive and diverse company."
Bangarra joins most other major arts organisations around the country to support marriage equality including Arts Centre Melbourne, Belvoir, Country Arts SA, The Australian Ballet, Australian Brandenburg Orchestra, Australian Chamber Orchestra, Bell Shakespeare, Live Performance Australia, Media, Entertainment & Arts Alliance (MEAA), Opera Australia, Opera Queensland, Screen Producers Australia, Sydney Dance Company, Victorian Opera, and every major capital city festival and state theatre company.
Image: Bangarra Dance Theatre's Rikki Mason and Waangenga Blanco – photo by Tiffany Parker