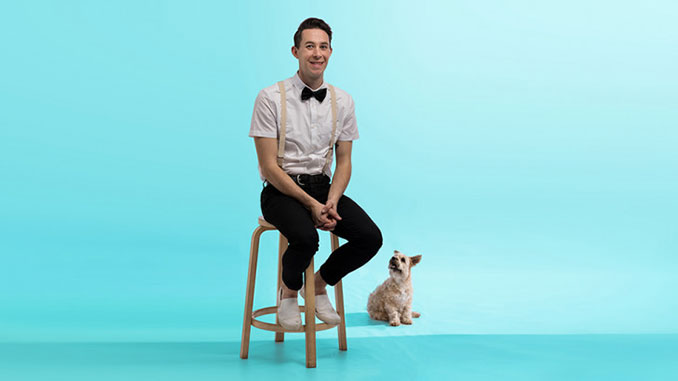 Following sell-out seasons in London, Edinburgh and Perth, Rob Hayes' critically acclaimed dark comedy Awkward Conversations With Animals I've F*cked hits The MC Showroom stage this Melbourne International Comedy Festival from 24 March 2021.
One-night stands are awkward. One-night stands with animals are more awkward. And when you're as desperate to please as Bobby, things get awkward as f*ck. He's just a guy with too much love to give, and a burning desire to give it to consensual adult mammals.
A perfectly written dark comedy of one-sided conversations between a man and the animals he has… well, f*cked. It is strange. Oh boy, is it strange – but if you decide to take a walk on the wild side (and you really should) and delve into a bit of strange, then this is the show for you. Produced & Directed by Gavin Roach, Awkward Conversations With Animals I've F*cked features Darcy Whitsed as Bobby.
Rob Hayes lives and works in London.His plays include Selling Clive (Lost Theatre), which won Best Overall Production at the 26th Lost One Act Festival, Council (Royal Exchange Showcase),Sandy 123 (Camden Roundhouse Studio), Terminal Ward, A Wake (Canal Cafe Theatre), The Diabolic Banquet (Contact Theatre), and Cracked (Found Space, Edinburgh Fringe Festival).
"Hayes' darkly funny script masks a disturbing psychological examination of mental illness and loneliness… this play is much more subtle and interesting than the brashness of its title." – The Stage
---
Awkward Conversations With Animals I've F*cked
The MC Showroom – Level 1, 48 Clifton Street, Prahran
Season: 24 March – 2 April 2021
Bookings: www.themcshowroom.com
For more information, visit: www.comedyfestival.com.au or www.gavinroach.com for details.
Image: Darcy Whitsed stars as Bobby (supplied)