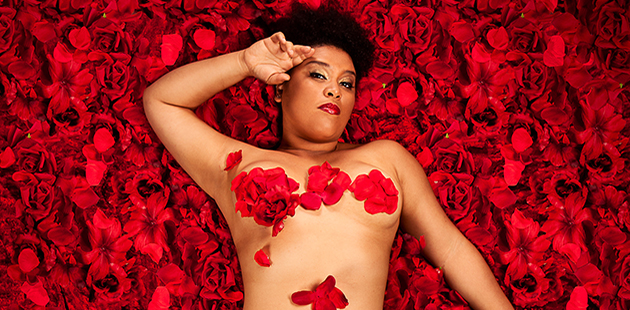 From the sisters behind Hot Brown Honey and Sista She, comes another genre-defying feminist power show about self-love, Australian Booty – an entertaining mix of comedy, dance, fierce and hilarious hip-hop, critical analysis, soulful singing and of course booty shaking!
Candy Bowers is mouthy, poetically dexterous and deliciously dirty in her aptly named one-woman show Australian Booty. In a sumptuous hour of jokes, stories, music and spoken word this radical babe weighs in on the Australian identity, interracial dating, Aussie TV and the booty myth.
Set to a bitchin sound track created by the notorious Busty Beatz, these two fierce sisters will slam, shake and tickle you all the way to the dance floor. If you love hip hop, but hate misogyny, love powerful women but can't understand why they doubt themselves (if you are one of those women) or if you just wanna see more women of colour on stage, Australian Booty is for you.
Australian Booty will be presented at Kingston Arts Centre, Moorabbin (15 March); Latrobe Performing Arts Centre, Traralgon (16 March); The Bowery Theatre, St Albans (21 March); Wyndham Cultural Centre, Werribee (22 March); Horsham Town Hall (23 March); and Earl Arts Centre, Launceston (29 March). For more information, visit: www.rav.net.au for details.
Image: Candy Bowers stars in Australian Booty – courtesy of Hot Brown Honey
Warning: Side effects may include booty shaking and higher self-esteem.