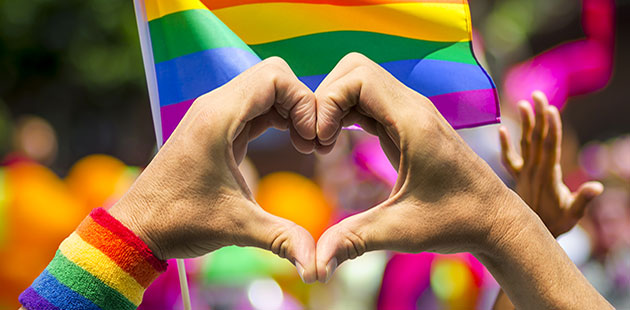 The Aurora Group has announced a record 14 organisations will share in funding to support essential projects and empower the LGBTIQ+ community.
After receiving a high number of applications and going through a difficult decision-making process, Aurora is proud to be able to spread funding from Tamworth and surrounds, to Western Sydney, the Hunter and digitally across the nation in 2020.
Aurora exists to help ensure LGBTIQ+ people and communities are not left behind. This year we have a strong focus on projects that support young people and people of colour, as well as the trans and gender diverse community, in projects that reach far beyond the city centre.
The 2020 Aurora Group Grant Recipients are:
Blacktown Youth Services Association together with AllOut Blacktown – Establishing a safe space for LGBTIQ+ young people in the Blacktown area;
Tamworth Aboriginal Medical Services – Establishing a youth network for LGBTIQ+ identifying people across the Tamworth and Gunnedah region with specialist support;
Hunter Gender Alliance – Delivering a series of workshops for trans and gender diverse young people in the Hunter Region;
Westwords – Supporting a series of workshops and public events for an LGBTIQ+ Writers' Group in Western Sydney;
ACON – Developing a cutting-edge online resource space, called Transhub for the TGD community that houses evidence-based information, downloadable resources, video content and stories in an accessible and up-to-date format;
Community First Step – Building on much-needed support services and counselling for their newly established LGBTIQ+ youth group in the Fairfield area.
Youth Solutions Campbelltown – developing a video resource targeted at LGBTIQ+ young people as part of essential drug & alcohol resilience skills training, to be delivered across schools across the MacArthur & Wingecaribee regions of South-West Sydney;
The Gender Centre – A project to develop a new program of support for the siblings of trans and gender diverse young people; as well as funding for the second year of the Kids Play Together project, providing a play group for young trans and gender diverse people and their families (proudly supported by Westpac);
Participate Australia – A project to sustainably develop the communications and reach of the Rainbow Bridge Social Club, a club for LGBTIQ people aged 18 – 35 with intellectual disability;
The Inner City Legal Centre – the second year of funding for a project aimed at educating homelessness services on best practice in supporting trans and gender diverse clients (proudly supported by PwC Australia);
OutLoud – Partnering with the Muslim community to provide mental health support for young Muslims aged 12 – 35 who also identify as LGBTIQ, and in particular, those who are experiencing mental health issues as a direct result of identifying as LGBTIQ (proudly supported by Westpac);
Aurora will continue to support our major recipient Twenty10 with a large grant for their incredible work with LGBTIQ+ young people.
For more than 20 years, Aurora have proudly supported organisations across NSW with over $1 million in funding to carry out projects that support our community – from youth outreach to legal support, education to counselling and creative projects. For more information, visit: www.auroragroup.com.au for details.