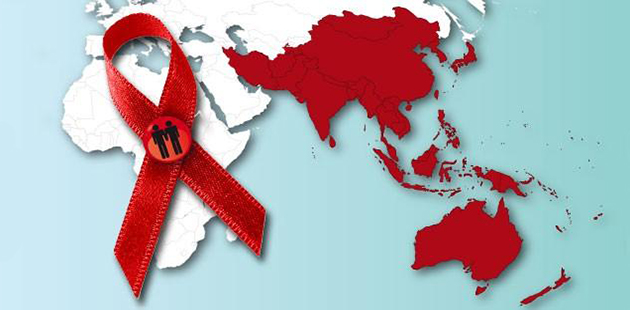 Despite major advances in HIV treatment, over 1000 people are infected with HIV every day in the Asia-Pacific region. Australian Federation of AIDS Organisations (AFAO) Executive Director Rob Lake said nearly all of the new infections are among men who have sex with men, transgender people, sex workers and people who inject drugs, the majority of them young.
Attending the UN Asia-Pacific Intergovernmental Meeting on HIV in Bangkok, as part of the official Australian Country Delegation, Mr Lake said this was an alarming statistic.
Civil society representatives at the meeting, have spoken about the success of community led prevention, testing and treatment regimes. Speaking on behalf of the civil society organisations, Joeleen Mataele from Pacific Sexual Diversity Network called on governments to work with communities most affected to achieve effective HIV prevention, treatment and care.
"We know this works because we use this approach in Australia and it has been working for over 30 years," Mr Lake said.
While community representatives understand that community based prevention, testing and treatment works, many governments in the Asia-Pacific region continue to ignore this evidence.
"As well as involving communities, governments must continue to change the laws and policies that act as barriers to prevention, testing and treatment for those who most need them," said Mr Lake. "Governments must also ensure young people get comprehensive sexuality education when they need it."
Mr Lake said the impact of Australian Aid is evident in the Asia-Pacific region. "DFAT funded programs, including AFAO's work in the region, are effective because they work with the most vulnerable populations. They have provided value and impact for Australia's aid investment."
AFAO is a part of the Save Australian Aid Campaign. Australian Aid is essential for a successful HIV response in Asia-Pacific. For more information, visit: www.afao.org.au for details.