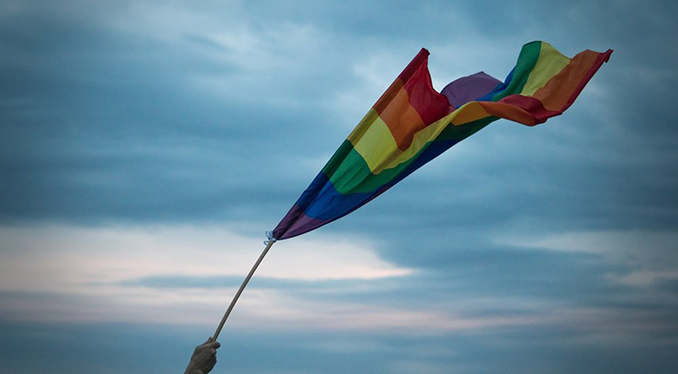 Cafs (Child & Family Services Ballarat Inc.) is excited to announce it was successful in gaining funding from the Pride Events and Festivals Fund 2021 to host an artistic celebration of Ballarat Pride, using historical figure Captain Moonlite as a catalyst.
Captain Moonlite Rides Again – Visual Stories of Ballarat Pride is a projection art installation that will be projected on to the Market Street side of Cafs' historic building in Lydiard Street North, Ballarat from 5 – 25 March 2021. The event will include an official launch on Friday 5 March 2021 hosted by and broadcast live on Ballarat's own LaNCE TV.
Andrew George Scott – aka Captain Moonlite – was a bushranger who spent time in the Ballarat region in the 1870s. Captain Moonlite was said to have a same-sex partner, James Nesbitt, who he formed a gang with after they were released from prison.
Cafs is now seeking artists to provide visuals for the projection, and is calling for expressions of interest from local LGBTIQ+ creatives. Please download the EoI document for all the information you need to submit to this project.
As a proud LGBTIQ+ ally, Cafs is keen to facilitate inclusive conversations and positive behaviour change across the community. We believe this project will do that while recognising and supporting the LGBTIQ+ community. If you are an artist or creative from the LGBTIQ+ community, we'd love to hear from you!
---
Expressions of Interest for Captain Moonlite Rides Again – Visual Stories of Ballarat Pride are now open and close Wednesday 27 January 2021. For more information, visit: www.cafs.org.au for details.