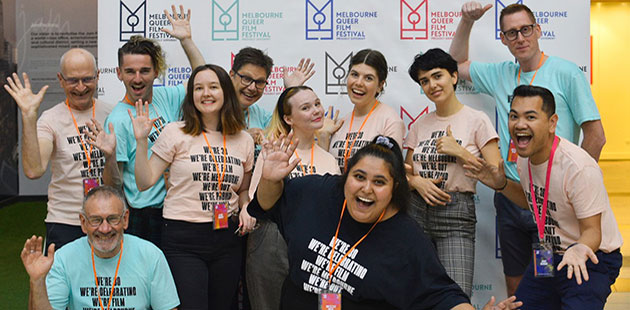 Melbourne Queer Film Festival have announced they are getting ready to celebrate together in March, with MQFF Together.
This ten-day festival will screen from Thursday 11 March to Sunday 21 March 2021 at Village Cinemas Jam Factory, and Cinema Nova. MQFF Together will be an opportunity for our community to come together and watch content on the big screen, after the challenges of 2020.
Opening Night and Closing Night will both be held at Village Cinemas Coburg Drive-In. MQFF are working closely with their cinema partners to ensure they provide a safe experience for their supporters – all screenings will comply with government regulations and advice.
MQFF Together will be smaller than its usual March offering and will bring a range of features, shorts and documentaries to the screen. MQFF Together will also feature a limited number of offerings online, to keep the festival accessible for those who are unable to attend the festival in person.
A smaller March festival makes way for a larger main festival to be held later in the year. "In 2021, the festival will take the opportunity to move its main festival to October – to capitalise on new film releases and ensure it continues to fulfil its mission of bringing the latest LGBTIQ content to the screen," says MQFF Co-President David Micallef.
---
Tickets for MQFF Together will go on sale on the MQFF website in February 2021, following the program announcement. For more information, visit: www.mqff.com.au for details.
Image: MQFF Volunteers – photo by Teague Leigh