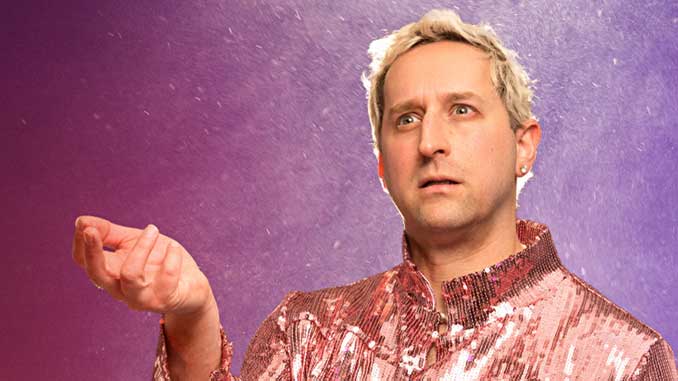 Join multi-award nominated comedy writer and performer, Andy Balloch as he presents, as part of the Melbourne International Comedy Festival, his "quick witted and cheeky" Am I the Drama? at Campari House this April.
A new ride has opened up at Warner Bros' Movie World, Hollywood on the Gold Coast, and you've got VIP access, baby!
Journey through the mind of unhinged homosexual Andy Balloch, where you'll meet some truly borked characters, like: Clingy Nazis! Desperate real estate agents! Truly terrible radio hosts! … and Harry from Love Island – who just wants to f*ck the pool jets.
Please keep your hands and arms inside the vehicle at all times, because this high camp, fast paced romp through the things that make us, has no brakes! (and maintenance refuses to help, even though we have called them multiple times.)
Nominated for an Australian Podcast of the Year award (2018- Best comedy podcast) and TWO Green Room Awards (2021 / 2022 – Best Writing Un-Wine-D & The Butch is Back – both with Reuben Kaye), Andy is finally facing the man in the mirror, because when good gays do nothing, we end up with glitter crocs.
"Andy Balloch is that rare thing of blissfully, joyously dumb and incredibly, enviably sharp!" – Reuben Kaye
---
Andy Balloch: Am I the Drama?
Campari House, 23 – 25 Hardware Lane, Melbourne
Season continues to 23 April 2023
Information and Bookings: www.comedyfestival.com.au
Image: Andy Balloch (supplied)