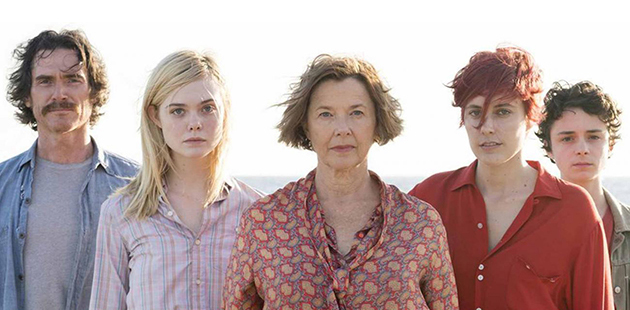 Palace Cinemas once again are bringing the best of American independent film to Australian screens with American Essentials. Twenty films make their Australian premiere – many hot on the heels of their world premieres at A-list festivals around the world – as the three-week festival tours five cities, celebrating the latest indie treasures in narrative feature and documentary, together with newly restored American classics.
Straddling styles from thriller to melodrama, comedy to body horror, symphonic documentary to visual art, American Essentials' world-class program of thirty-one films curated by Artistic Director Richard Sowada reflects the remarkable breadth of contemporary independent cinema produced in the US.
"The 2017 American Essentials program showcases the vitality and incredible talent of some of the most exciting young directors today, such as Kentucker Audley & Albert Birney (Sylvio), Kogonada (Columbus) and Xander Robin (Are We Not Cats)," says Sowada. "These directors strive to present new perspectives and approaches, while honouring the rich traditions of American storytelling."
"These are bold works by filmmakers who are unquestionably voices we'll hear well into the future – films that take no prisoners in their analysis of the current political environment, and films that dazzle in their capacity to entertain audiences of all shapes, sizes, tastes and ages."
Highlights of the fifteen new American Essentials narrative features include 20th Century Women – Oscar-winning director Mike Mills' moving tale of a mother doing her best to bring up a teenage son starring Annette Bening and Greta Gerwig; Are We Not Cats – a deliciously imaginative debut of romantic magical realism; Walking Out – an incredible wilderness drama; the lean and mean thriller Detour, and Ewan McGregor's directorial debut, an adaptation of Philip Roth's sprawling epic, American Pastoral.
The line-up of eight new documentaries includes the festival centrepiece, Josh Greenbaum's Becoming Bond – a laugh-out-loud docu-drama about Australia's one-time-only Bond, George Lazenby; as well as Kevin Ford, Smriti Keshari and Eric Schlosser's blistering symphonic political documentary, The Bomb – which is composed of footage spanning the early days of atomic bomb development to deep space, and set against a thundering score from electronic outfit, The Acid.
Reflecting a growing cinematic interest in literature, music and fine art, this year's documentary stream includes David Lynch: The Art Life by Jon Nguyen, Rick Barnes, and Olivia Neergaard-Holm; G-Funk – Karam Gill's star-studded exploration of West Coast hip hop, featuring interviews with the likes of Snoop Dogg, Dr Dre, Warren G, the late Nate Dogg and Ice Cube; and You Never Had It: An Evening With Bukowski – a visual stream-of-consciousness documentary made up entirely of until recently lost U-matic tapes of writer Charles Bukowski interviewed by journalist Silvia Bizio.
Paying homage to iconic American works and cult rarities, the seven retrospective titles featured in the Masters and Masterpieces section include Andy Warhol's Bad, David Lynch's Eraserhead and a new 4K restoration of Woody Allen's Annie Hall – all in their 40th anniversary year, as well as Postcards From The Edge, Mike Nichols' 1990 adaptation of the late Carrie Fisher's autobiography dealing with her struggles with drugs and alcohol in Hollywood, starring Meryl Streep.
Pairing old and new, American Essentials presents two unmissable double bills: Matteo Borgardt's You Never Had It: An Evening With Bukowski with Barbet Schroeder's Barfly in its 30th-anniversary screening; and David Lynch: The Art Life screening with a new restoration of Lynch's 1977 masterpiece, Eraserhead.
The 2017 American Essentials Film Festival screens: Sydney (continues to 24 May); Melbourne (continues to 24 May); Canberra (continues to 28 May); Brisbane (continues to 28 May); and Adelaide 18 – 28 May). For more information, visit: www.americanessentials.com.au for details.
Image: 20th Century Women