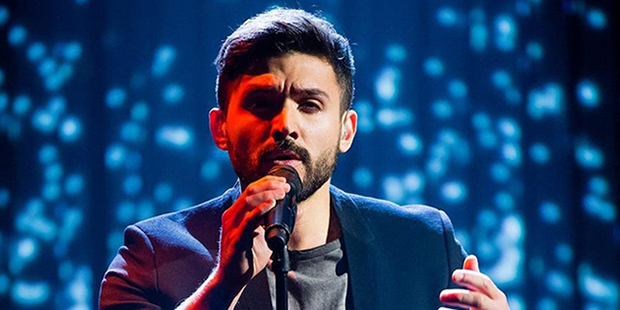 Sydney architect Alfie Arcuri has been named this year's winner of The Voice Australia! The 27-year-old, who only began singing publicly three years ago, defeated fellow competitors Ellen Reed, Tash Lockhart, and this season's fan favourite Adam Ladell.
Arcuri performed three songs throughout the night: Catapult, Beneath Your Beautiful – a duet with Delta Goodrem, and his winner's single, Cruel. "This whole experience was always more than just singing for me," said Arcuri. "It was a personal growth experience. Delta has been our rock, our guidance."
In a recent interview with magazine TV Week, Arcuri said he only gained the courage to come out as gay to his family three years ago. His fear of coming out to his family was so great that he even prepared himself for the reality that they may not accept him at all.
"I prepared myself to be alone as an adult," said Arcuri. "I just couldn't imagine my family accepting me as being gay. My family was absolutely amazing. I would have come out a lot earlier if I'd known how they'd react."
Landing Delta Goodrem her first winner of The Voice, she said "Alfie was a very special artist from the start. He has a real gift and beautiful charisma which shines every time he sings. I couldn't be prouder for Alfie being crowned."
The second male to win The Voice, following Harrison Craig in 2013, Arcuri receives $100,000 in cash, a new car and a recording contract with Universal Music Australia. His new single, Cruel is now available on iTunes, and his debut album is expected to be released later this month through Universal Music Australia.
For more information, visit: www.9now.com.au for details.
Image: Alfie Arcuri – courtesy of the Nine Network