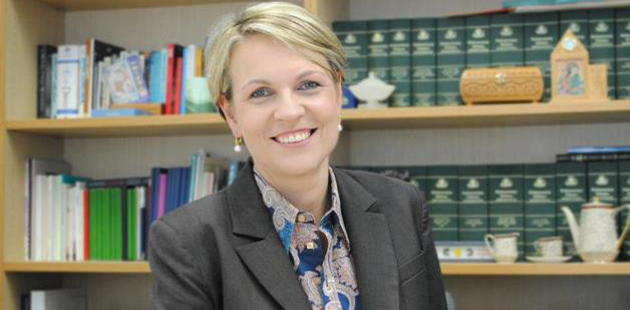 Marriage equality advocates have welcomed a commitment from Deputy Labor leader, Tanya Plibersek, to push for a new Labor policy that will see all members vote in line with existing Party support for the reform. A binding vote on marriage equality will be debated at the up-coming Labor National Conference having already been supported by state conferences in Tasmania and Queensland.
"We welcome Ms Plibersek's support because, if successful, it will help break the current deadlock over marriage equality and bring Labor's approach to marriage equality into line with its other policies," said Rodney Croome, Australian Marriage Equality national director.
"As community support for marriage equality continues to grow, it's heartening that political leaders like Ms Plibersek are forging a path forward."
Mr Croome said marriage equality advocates remain committed to a Coalition free vote on the issue. "The traditional practice on gay law reform and marriage law reform is that Labor binds its MPs and the Coalition has a free vote, with marriage equality being a rare and unjustifiable exception," said Mr Croome.
"A Labor binding vote and a Coalition free vote would be a recalibration to the normal situation and allow Australia to finally achieve marriage equality."
At its 2011 National Conference the Labor Party changed its policy to support marriage equality but allowed its parliamentary members a free vote on the issue. Prior to the last election Tony Abbott said the Coalition party room would be allowed to debate the move to a free vote but the issue is yet to be raised.
Ms Plibersek announced her support for a binding vote on marriage equality today. She told the Sydney Morning Herald she has been moved by gay friends who are  in committed relationships, in some cases for longer than she and her husband, Michael Coutts-Trotter. "How is it fair that I'm allowed to get married and they can't?" she said.
Image: Tanya Plibersek