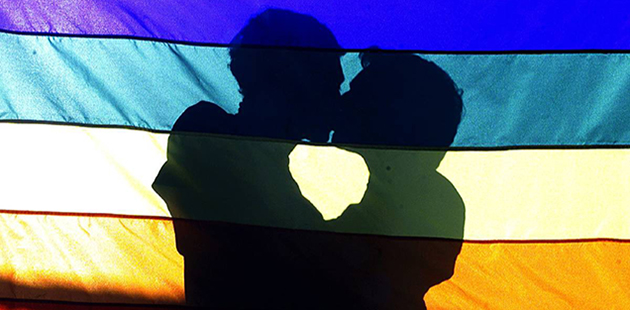 Advocates say a free vote on marriage equality is the only way for the Government to resolve internal divisions over the issue. A new row has erupted in Government ranks over marriage equality with senior minister, Christopher Pyne, reported to have signalled a renewed push for a free vote but the Prime Minister, Malcolm Turnbull, saying a plebiscite must occur first.
"Clearly, the Government is feeling pressure from the community to resolve marriage equality before the next election," said Just.equal spokesperson, Rodney Croome. "A recent national Galaxy poll showed the Government will potentially lose office if it does not allow a free vote on marriage equality."
This latest stoush within Government ranks comes as Liberal Senator, Dean Smith has said August is the right time for the Government to ditch its commitment to a marriage equality plebiscite and have a free vote in Parliament instead. Senator Smith made the call in an interview with the Huffington Post that was published on Monday.
"I congratulate Senator Smith for saying what millions of Australians are thinking, the Government needs to ditch the plebiscite idea and pass marriage equality asap," said Croome. "Having a parliamentary free vote on marriage equality is not only the right thing to do but also the smart thing, given polls showing the Government could lose office it fails to pass marriage equality before the election."
Mr Croome urged the Government to use a cross-party bill introduced last year by Warren Entsch as a model. "The Entsch bill provides for marriage equality and ensures ministers of religion are not forced to marry anyone against their wishes," said Croome.
A recent national Galaxy poll found that 26% of Liberal voters said they will seriously consider switching to another party that will resolve the issue quickly through a free vote in Parliament if the Liberal Party doesn't.