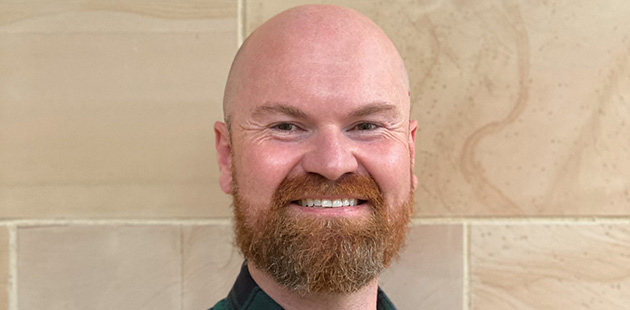 Adelaide's Queer Arts Festival, Feast has announced the appointment of Adam Gibbons as its new Chair.
Mr Gibbons has served as a Feast Board Member since 2018 and has over 18 years of experience in the media across marketing, publicity, corporate partnerships and television production.
"I'm honoured to take the reigns as Chair of Feast Festival," said Mr Gibbons. "Feast is Adelaide's only festival dedicated to LGBTIQ+ arts and culture. After the events of this year, the queer and non-queer community need Feast to inject some socially distanced fun back in to SA."
"We have great support from our sponsors and government partners who are all keen to help us fly our rainbow flags again in 2020. I look forward to working with the board to support the skilled and dedicated Feast team as they deliver our 23rd festival in November," said Mr Gibbons.
Mr Gibbons is the Marketing, Publicity and Programming Director for Channel 9 in South Australia. He has also been the Executive Producer on some of Adelaide's most successful television shows including Adelady, Alisa and Lysandra to the Rescue and the National Pharmacies Christmas Pageant.
The appointment of Mr Gibbons comes after long-time serving Chair, Joshua Rayner left Adelaide to pursue new career opportunities in Queensland. Outgoing Chair, Joshua Rayner, appointed in 2014, together with a committed board and core Feast team led by Helen Sheldon have ensured the Festival continues to be integral to SA's arts industry and a showcase for SA queer artists and the community.
"Feast has a terrific board of skilled community members and I know there will be some new additions in the future," said Mr Rayner. "The very small powerhouse team led by its outstanding CEO Helen Sheldon will continue to deliver a Festival that provides a safe and inclusive platform for South Australian queer artists, audiences and the community to celebrate."
"Each year I am amazed and impressed by what this team makes happen, and I look forward to seeing the festival grow and reach new audiences," added Mr Rayner.
---
The 2020 Feast Festival will run 7 – 29 November – in line with Australian Government COVID-19 regulations. For more information, visit: www.feast.org.au for details.
Image: Adam Gibbons – courtesy of Feast Festival