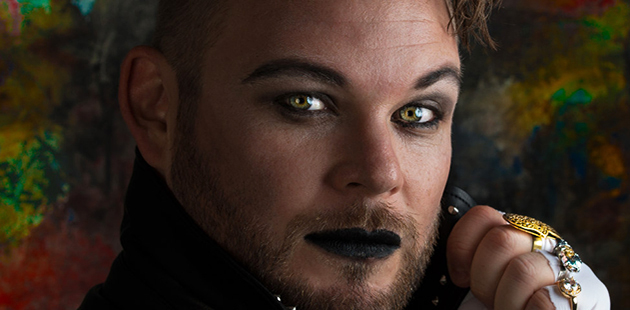 Adelaide Fringe maintains its crown as Australia's largest arts festival with the release today of an astonishing 1223 events in its official 2018 program.
Around 6000 artists will present a broad range of works across genres including 338 comedy shows, 260 music events, 132 theatre productions, 128 cabaret shows, 98 children's events, 73 visual arts and design exhibitions, 64 special events, 36 circus/physical theatre events, 33 dance shows, 26 interactive events, 22 magic shows and 13 film and digital events – all lighting up South Australia for another electrifying year.
Of the 442 venues hosting festival attractions, the National Wine Centre, Plant 4 Bowden and Percy Court Studio are among the 144 newcomers set to discover the magic of hosting Fringe events. A variety of Fringe 'hubs' will span across suburban and regional Adelaide – from Gawler to the Fleurieu Peninsula and Mount Gambier to Whyalla, while Kangaroo Island has also jumped on board for the first time.
Adelaide Fringe Director and CEO Heather Croall said the 2018 Fringe would be more inclusive than ever before with the festival expecting a surge in children's events and an abundance of gender-bending drag performers.
"It's always so exciting to see the amazing level of diversity in the Adelaide Fringe program – there's practically no stone left unturned and no topic that isn't being explored in some way," said Ms Croall. "Next year's Fringe boasts a smorgasbord of unique experiences in unexpected places – from sipping tea with grandma in a caravan to a séance in a shipping container and speed dating on a ferris wheel!"
"The festival is also full of shows that address issues such as mental health, disability and gender politics, and tell inspiring stories from artists who bravely put themselves in front of our festival audiences. It's more important than ever to get out there and show your support for our Fringe artists, and we really encourage people to immerse themselves in all the 2018 Adelaide Fringe has to offer."
As 2018 Adelaide Fringe Ambassadors, international drag sensation Courtney Act and award-winning comedian Joel Creasey will be making various appearances at next year's festival and will perform their respective shows Under the Covers and Blonde Bombshell in The Garden of Unearthly Delights.
Arts accessibility will be a major focus for next year's festival with the return of the Street Art Explosion program and the introduction of the Friends of the Adelaide Fringe Artist Fund initiative, which uses money raised from Fringe patrons to provide free show tickets to disadvantaged children.
Exploring the Fringe will be made even more exciting by the return of the GooseChase scavenger hunt following the success of this year's smartphone game. Beginning at 9.00am on Friday 2 February, participants will be encouraged to solve clues and complete missions all over the city and the state.
The competition's overall winner will receive a trip for two to the 2018 Edinburgh Festival Fringe. To participate, Fringe-goers need to download GooseChase from the app store and join the Adelaide Fringe 2018 game.
Grandparents, parents, carers and children can get a taste of the GooseChase scavenger hunt before it begins at a special school holidays event – GooseChase: The Mall Mini-Hunt – under the Gawler Place canopy in Rundle Mall on Friday 12 January 2018 from 10.00am.
The 2018 Adelaide Fringe will switch on from Friday 16 February, with a thrilling street party and spectacular Parade of Light projections including the Australian premiere of Borealis – Swiss artist Dan Acher's recreation of the Northern Lights. The festival will then run until Sunday 18 March. For more information, visit: www.adelaidefringe.com.au for details.
Image: Jason Chasland stars in Leather Lungs: Son of a Preacher