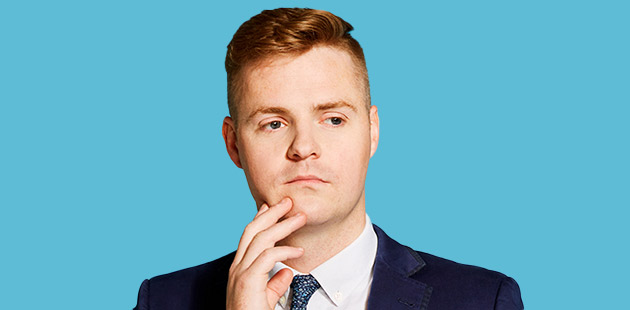 Tom Ballard was a presenter of the ABC show Tonightly… until recently. Have you heard of Tonightly? – Tom asks the audience and all latecomers.
Awkward silence responses give the green light for Tom to rant and rave about going from host of a popular(ish) TV show to doing stand-up comedy in a tin shed in Adelaide.
He's left the Tonightly show with a few suits, and a grudge on capitalism. And enough material to set up a solid hour show of all the problems affecting Tom Ballard right now.
Yes, he's had ENOUGH! He explodes with self-deprecating tales of demeaning jobs he's had before landing the host of Tonightly – a lacklustre love life, gay saunas, tough Baby Boomers, the poor millennial problems he is faced with, and the origin story of the smashed avocado.
You don't want to condone the capitalism that is an egg sandwich fart in a poor woman's face on a packed tram. But you do want to buy laughter from Tom Ballard.
Tom Ballard – Enough
The Factory – The Garden of Unearthly Delights, East Terrace, Adelaide
Performance: Thursday 5 March 2020
Season continues to 15 March 2020
Information and Bookings: www.adelaidefringe.com.au
Image: Tom Ballard (supplied)
Review: Christina Gerber – courtesy of All About Entertainment
---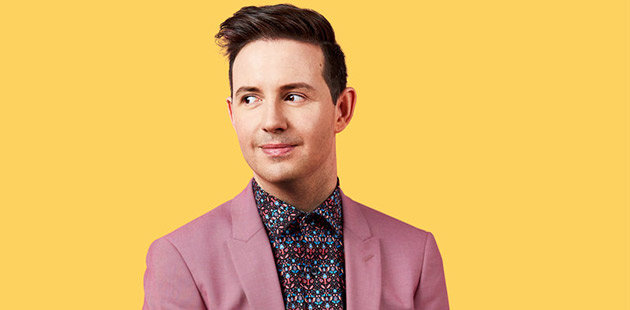 I cannot fault Nath Valvo. One hour full of of zingers. His show is cleverly crafted around his loveable neurotic persona of high-maintenance, high-anxiety, and social awkwardness.
Nath Valvo connected with the audience on so many levels – all the stressful things going on in his life. Whether it's deleting apps because family members have joined, being the needy six in the relationship when your partner is a nine, or having Air BnBs ruined by 'Debbies'.
You get to enjoy his quick wit and sharp tongue, with a lack of tolerance or filter now for things that have pushed him over the edge. Buy your own chips – the world would be a much calmer place.
Nath Valvo – Chatty Cathy
The Squeaker – Gluttony, East Terrace, Adelaide
Performance: Wednesday 4 March 2020
Season continues to 15 March 2020
Information and Bookings: www.adelaidefringe.com.au
Image: Nath Valvo (supplied)
Review: Christina Gerber – courtesy of All About Entertainment