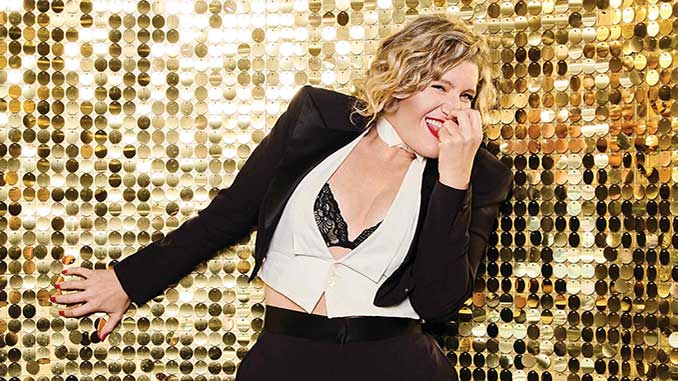 Adelaide Cabaret Festival's iconic opening night celebration in 2024 will be hosted by none other than Artistic Director and Chief Mischief Maker, Virginia Gay, with tickets now on sale!
The one-night-only event will feature a delicious smorgasbord of world-class music, wit and mayhem, which will set audiences' hearts and minds alight – from a breath-taking line-up of local and international stars.
The always popular and glittering red-carpet event will officially open Adelaide Cabaret Festival 2024 on Friday 7 June at Adelaide Festival Centre's Festival Theatre and will also feature the exciting announcement of next year's Adelaide Cabaret Festival Icon Award Winner. This year the award was presented to South Australia's own "international superstar" Matt Gilbertson – Hans.
"Absolutely thrilled to be hosting this night of nights and introducing our glorious Adelaide audiences to an incredible array of local and international talent," said Adelaide Cabaret Festival Artistic Director, Virginia Gay.
"The gala is always one of the most exciting nights of the festival calendar, so dress up, come along, and I'll catch you in the foyer afterwards for a glass of something snazzy…."
Put on your cabaret best, come as you are (or as you long to be) and join us for a night to remember!
Produced and presented by Adelaide Festival Centre, Adelaide Cabaret Festival has grown from modest beginnings in 2001 to become Australia's major winter festival and the largest cabaret festival in the world.
The festival has been a platform for shows and performers who have achieved critical acclaim and featured world-renowned artists including Ms Lisa Fischer, Kristin Chenoweth, Idina Menzel, Dita Von Teese and Tim Minchin, to name a few…
The 2024 Variety Gala will be presented in the Adelaide Festival Centre's Festival Theatre on Friday 7 June. Tickets are now on sale.
---
The 2024 Adelaide Cabaret Festival runs 7 – 22 June. The full program will be revealed in all its glory next year. For more information, visit: www.adelaidecabaretfestival.com.au for details.
Image: Adelaide Cabaret Festival 2024 Artistic Director, Virginia Gay – photo by Claudio Raschella