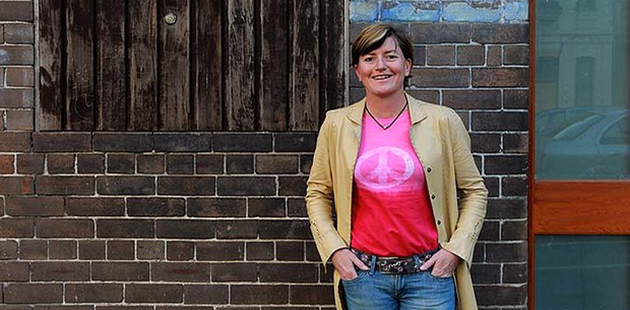 As Labor steps up its internal debate on whether its MPs should be "bound" on a vote for marriage equality, Tony Abbott's gay sister Christine Forster believes that would "certainly improve the numbers" to pass the reform.
"If Labor went to a vote with that as policy and the Liberals had a conscience vote it would probably get up," says Forster.
The issue for her is getting a conscience vote for Liberal MPs. An active lobbyist behind the scenes Forster, who is a Liberal Sydney City Councillor, says the second half of this year is the "logical" time for the federal parliamentary Liberal party to consider that issue.
Forster doesn't think the Liberals could credibly go to the next election without addressing the matter of a conscience vote. At present Liberals MPs are bound to vote against legalising gay marriage. Senior federal Liberals who are strong supporters of a conscience vote include cabinet minister Malcolm Turnbull and junior ministers Josh Frydenberg and Simon Birmingham.
Labor's deputy leader Tanya Plibersek this week reignited the debate within the ALP about whether its position should change from a conscience vote for its MPs to a bound one. Plibersek's call for a bound vote is not a new stand for her, but it starts the ball rolling in earnest for the July ALP national conference.
The push to bind MPs will be one of the big issues of the conference. It divides Labor's leadership. Like Plibersek, ALP Senate leader Penny Wong backs a bound vote. Her spokeswoman on Monday repeated that Wong's "long-standing position is that marriage equality should not be a matter of conscience, it should be Labor policy".
But opposition leader Bill Shorten (at present overseas) wants the conscience vote to continue. He is concerned a binding vote would force many MPs to vote against their personal and religious beliefs.
In an address to the Australian Christian Lobby last October Shorten supported marriage equality but recognised "that for some people of faith, this is a most vexed question". This was one of the reasons the ALP had made it a conscience vote, he said.
For Plibersek, on the other hand, conscience votes are for issues of "life and death" – abortion, euthanasia – while this is a matter of rights and non-discrimination.
"This is an issue about legal equality …. it's an acknowledgement by our community of the rights and responsibilities that a permanent relationship presents. I think when you talk about an issue like this, which is an issue of legal discrimination, it is important for the Labor Party to say, 'we don't agree with legal discrimination,'" she said on Monday.
Some in Labor are annoyed at Plibersek for stirring the issue, especially when the opposition wants to keep the pressure on the government over the coming budget. But in her defence, she was restating her view and, because of the conference, this is not a debate Labor would be able to avoid.
There is no doubt the issue has difficulties for Labor, especially because of its inflexible attitude to people who cross the floor. Labor MPs who did so on a "bound" vote would face expulsion. (Backbench Liberals are able to cross the floor regardless of party discipline, though not those on the frontbench.)
The idea of Labor MPs who in conscience could not follow a bound vote being expelled would obviously be ridiculous – there would have to be some provision for them to, say, abstain and not face discipline.
Despite the short term problems the gay marriage issue poses for Labor, there is no doubt that the party is, in political terms, on the right side of history. There has been a remarkable building of community support over a decade. For example, in June 2004 Newspoll found 38% in favour and 44% against gay marriage. By August 2013 Nielsen found 65% in favour and only 28% against.
With public opinion overwhelming in favour and the countries that have legalised gay marriage including Britain and New Zealand, the Liberals' failure to as yet consider a conscience vote is looking very out of date. Once they do consider it, to reject a conscience vote would be politically crazy for them.
As Forster says, Australia is "headed to marriage equality". It's just a matter of how long it takes.
Abbott's sister urges Liberals to consider gay marriage conscience vote this year
Michelle Grattan, University of Canberra
This article was originally published on The Conversation. Read the original article.
Image: courtesy of www.christineforster.com.au