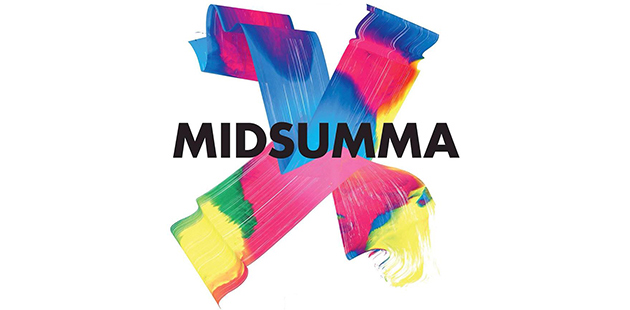 The 27th Midsumma Festival has officially commenced, welcoming everyone who supports the LGBTI community to come and celebrate at Carnival and T Dance at Melbourne's Alexandra Gardens.
This year Midsumma Festival has welcomed Festival Champions: former Australian Medical Association president and human rights speaker Professor Kerryn Phelps and 2014 Australian of the Year in Victoria, John Caldwell, who will officially open the festival with the Premier at Carnival today.
Midsumma Champion and 2014 Australian of the Year Victoria John Caldwell says that this year's theme 'making connections' highlights the support that the Midsumma Festival gives LGBTI people in our Victoria.
"It is important for anyone in our community who identifies, or thinks they may identify, as lesbian, gay, bisexual, transgender or intersex to know that they are not alone, that there is support and like-minded people," says Mr Caldwell.
"Midsumma, as Victoria's largest LGBTI festival, brings that visibility through events, through the media and lets people out there know that they have the support of others in the LGBTI and the broader community."
Midsumma Festival Chair, Aaron Hockly, says that the festival's events are an opportunity to showcase the talent and diversity of the LGBTI community, and most importantly bring people together.
"The LGBTI community is incredibly diverse and remarkably talented," says Mr Hockly. "The Midsumma Festival not only provides an opportunity to showcase this talent and diversity but it brings people together regardless of their gender or the gender of the people they are attracted to.
"Whether you identify as LGBTI or are a straight ally of the community, there is something at Midsumma for everyone. I urge everyone in Victoria to experience a Midsumma event and connect with the LGBTI community."
Attracting over 200,000 attendees over three weeks, bringing people from regional Victoria, interstate and internationally, the festival is a key part of Melbourne's art and festival calendar and is recognised as an important international LGBTI event.
The Midsumma Festival continues to to Sunday 8 February 2015. For more information, visit: www.midsumma.org.au for details.
Image: courtesy of Midsumma