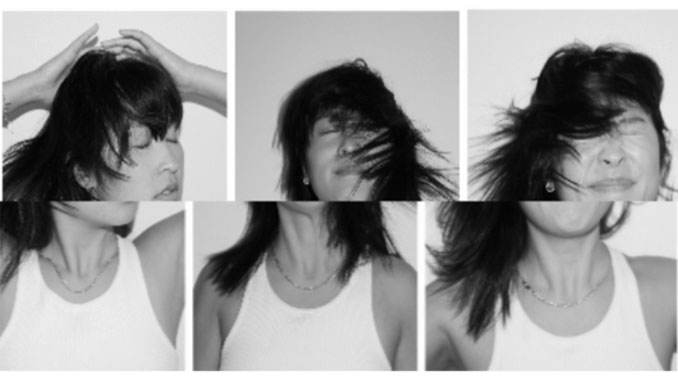 Hook ups. One-night stands. FWB. Short- and long-term relationships… The list goes on.
A thrill seeker swiping for the next hot thing. She sets it on her own terms like a boss. It's power, it's pleasure until one day, the tables turn. Suddenly she finds herself falling victim to no other worst foe than… Love.
A forty-five-minute blistering one woman show that explores the age-old tale through lessons taught by her Asian parents, emotionally unavailable men and the Virgin Mary. Darting between absurd digital fantasy and unarresting reality, 'a moment to love' pierces right into a love-stricken heart and 27 years' worth of anxiety.
Shortlisted for the Patrick White Playwrights Award for her debut play, a moment to love is a searingly honest, funny and vulnerable confession about why Love is something we absolutely need, why it will never die, and why it's here to stay.
Vivian Nguyen is an Asian Australian playwright and actor. She's performed at Meat Market, Theatre Works, fortyfivedownstairs and Rising Festival, and co-founded Between The Buildings, performing in their successful shows: Almost, Maine and What Every Girl Should Know.
Vivian's debut play, Thin Threads, was shortlisted for the Patrick White Playwrights Award, and her other work, Bugged, was published as part of ATYP's National Studio with Currency Press. Her second play, Politics Aside is supported by Theatre Works and City of Melbourne.
She is an alumnus of Melbourne Theatre Company's First Stage Program, Malthouse Theatre's Besen Writers Group, Theatre Works She Writes Collective and Footscray Arts RESIDENCE program.
She's one of the writers for Periscope Production's successful new show Reigen and Theatre Works Alternative Futures. Vivian's screenwriting credit includes her short film Shifted and was selected to participate in AFTRS 2022 Talent Camp with her short film, Orchid Man.
Director: Alanah Guiry | Writer & Performer: Vivian Nguyen | Dramaturgy: Ruby Duncan | Production Design: Sam Diamond | Lighting Design: Tessa Atkinson, Giovanna Yate Gonzalez | Sound Design: Robert P Downie | Producers: FlickFlickCity, Vivian Nguyen
---
a moment to love
Black Box Theatre – The Motley Bauhaus, 118 Elgin Street, Carlton
Season: 3 – 9 October 2022
Information and bookings: www.melbournefringe.com.au
Image: Vivian Nguyen presents a moment to love (supplied)