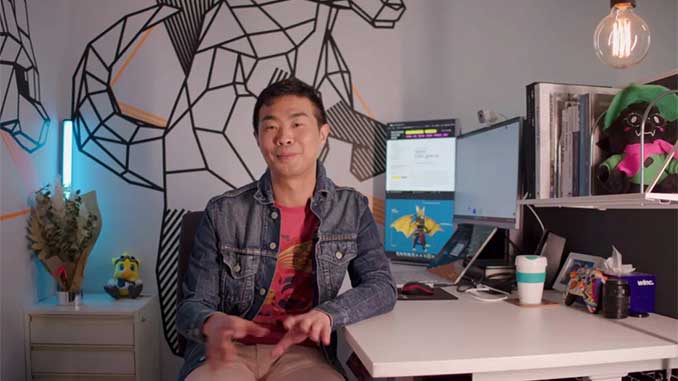 Why queer games matter? Pride at Play invites you to play up to 22 queer indie video games and tabletop roleplaying games while advancing social research on how games can enable queer possibilities and play.
The Sydney College of Arts in association with Pride Amplified is hosting Pride at Play – a fun, free and LGBTQIA+ positive space for gamers and friends to enjoy queer indie video games as part of the Sydney WorldPride 2023 festival.
Pride at Play is an exhibition designed by Dr Xavier Ho, who is a Junior Visiting Fellow at the inaugural Hunt-Simes Institute in Sexuality Studies in the Faculty of Arts and Social Sciences at the University of Sydney.
"Games that are designed by queer game designers with queer players in mind can be so much more specific with the story," says Dr Xavier Ho.
"Unlike mainstream games where LGBTQIA+ characters are defined by their gender or sexuality, in queer-led indie games that's just one part of their identity."
"They are fully fleshed-out with day jobs and hobbies or other concerns or interests, while going through a journey of discovery. It's refreshing and exciting at the same time," says Dr Ho.
While working as an engineer, Dr Ho obtained his PhD in design at Design Lab, The University of Sydney School of Architecture, Design and Planning, through conceptualising and visualising idea networks.
His research interests include data visualisation, design research, game studies, and interactive computer graphics.
"When you look at the mainstream games out there, queer characters receive a lot of attention but only a narrow slice of the wider representational field," said Dr Ho.
"We created Pride at Play to be an amplifier for games that are designed with authentic, purposeful, and thoughtful queer representation in mind."
Pride at Play is free and open to all gamers who want to explore queer games in an LGBTQIA+ positive space. It is organised by a team of queer and queer-ally game curators, designers, and researchers who are volunteering their time behind the scenes in order to get queer stories seen by a broad audience.
---
Checkout Dr Ho's 8 must-play LGBTQIA+ video games
---
Pride at Play is in the SCA Project Space from 21 February to 4 March 2023. Age recommendation is 15+. For more information and to Register to play, visit this link!
Image: Dr Xavier Ho – courtesy of the Faculty of Arts and Social Sciences, The University of Sydney