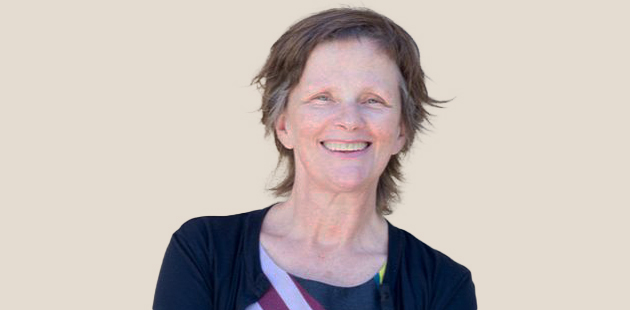 The GLOBE Community Awards 2020 winners were announced last night during their first virtual ceremony!
Twelve category winners have been chosen out of 31 finalists, with business leaders, volunteers, sports people, artists and community groups all making up the list of incredible finalists, including the major award Victorian LGBTIQ Person of the Year at the 7th annual GLOBE Community Awards.
The night of nights was broadcasted to over 300 homes across Victoria and Interstate, hosted by Sally Rugg and Jacob Thomas ensured the Awards were celebrated in true spirit and flare. Guests were mesmerised by a stellar entertainment line-up including Vau d'vile Drag Cabaret, Kirsty Webeck, Sunanda, Mo'Ju, Brendan Smart, Tequila Mocking Bird and DJ Argonaut.
GLOBE President Megan Williams has been blown away by the calibre of the winners in a year of such upheaval and challenging times and was excited to see the level of nominations across all award categories.
"2020 has been an incredibly challenging year due to the COVID-19 global pandemic. Our communities and businesses have been hit hard and lock downs in Melbourne have significantly impacted the mental health and wellbeing of our collective community," she said.
"However, the resilience and tenacity of our wonderful communities has come to the forefront as we have seen talented and innovative individuals and organisations lean in, collaborate and respond to the environment with vigour."
Now, more than ever, is the time to acknowledge the commitment and dedication of our nominees and celebrate the amazing work being done by this group of Victorian LGBTIQ individuals and organisations," said Ms Williams
Selecting winners from such a breadth of incredible nominations and finalists made judging a difficult task indeed. Judge Cyloe Kurdas reflects "In a year that has really challenged everyone, it was terrific to see how our community was able to leverage our innate strengths – our resilience and our sense of community," said Kurdas. "The nominations this year reflected how much we care for one another and our willingness to find a way through adversity."
"It was so inspiring to see all the great work and people in our found family being out there and supporting our communities. All were amazing nominations deserving of the GLOBE awards in my opinion" said 2020 awards judge Dr Judy Tang.
Dr Catherine Barrett's positive impact on so many lives advocating for older people and LGBTIQ communities, has seen her titled as 2020 LGBTIQ Person of the Year. She is an outstanding reformer, community leader, passionate advocate and has carried leadership and reform with a level of grace and style.
Dr Barrett has inspired many through her tireless effort to tackle the big issues whether it has been challenging ageism through celebrating ageing, empowering LGBTIQ elders through Alice's Garage, or spreading kindness through the corona virus pandemic with the 'Kindness Pandemic' campaign.
"This year's award really has gone to someone who possesses a character of high integrity, deep respect and open heartedness," said 2019 LGBTI Person of the Year, Jeremy Wiggins. "With an unwavering commitment to create positive change for our communities and a rock-solid track record of looking out for those who are often forgotten, Dr Catherine Barrett is a remarkable leader whose gift to our communities is duly recognised with this award."
---
For more information, visit: www.globemelbourne.com.au for details.
Image: Dr Catherine Barrett (supplied)
---
GLOBE Community Awards 2020 Winners are:
Improving Health and Wellbeing for LGBTIQ Peoples – Presented by VicHealth
● Homeless Resource Centre and Ozanam House – Vincent Care
Preventing Social Isolation in LGBTIQ Communities – Presented by Optus
● Pride Foundation Australia LGBTIQ Disability programs
Excellence in LGBTIQ Small Business and Enterprise – Presented by ANZ
● Eagle Leather
Outstanding Advocacy of the year – Presented by GLOBE
● Rainbow Local Government
Outstanding LGBTIQ Media Reporting – Presented by GLOBE
● Transdemic: Trans and gender diverse experiences of the pandemic
LGBTIQ Artist of the year – Presented by GLOBE
● Jimmy Twin
Ally of the year – Presented by Crown Pride Network
● Lara Hunter
John Marriot LGBTIQ Sportsperson of the Year – Presented by Proud2Play
● Stella Lesic
LGBTIQ Volunteer of the year – Presented by Thorne Harbour Health
● Ayman Barbaresco
LGBTIQ Rural and Regional Champion – Presented by Aussie Broadband
● Caitlin Grigsby
Community Inspiration Award – Presented by GLOBE
● Fearless Movement Collective
LGBTIQ Person of the Year – Presented by VicGov
● Dr Catherine Barrett