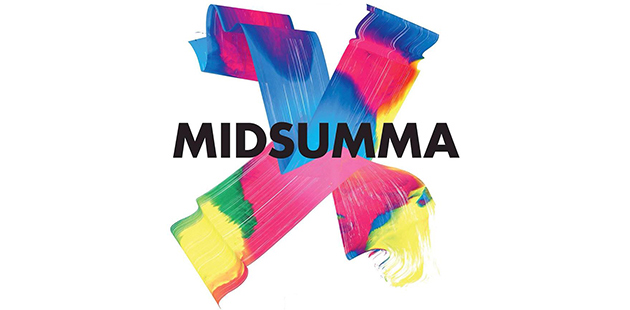 The 27th Midsumma Festival has been officially launched with the 2015 program featuring 141 events across 100 venues spanning exhibitions, performing arts, live music, film, literature and community events.
Opening with the much-loved Midsumma Carnival in the Alexandra Gardens on Sunday 18 January, the program includes the Australian Same Sex Dancesport Championships, Miss Gay and Miss Transexual Australia, the Team Melbourne Sports Day as well as a strong arts and community program.
Premier events include: the critically acclaimed Black Faggot at the Gasworks Theatre; Dolly Diamond under a Big Top; the Walk with Pride photographic exhibition: and the return season of Red Stitch's Jumpers for Goalposts.
For the first time, Midsumma will run Pride March – which in 2015 marks its 20-year milestone. Midsumma Chair Aaron Hockly says the Festival is honoured to be taking carriage of such an important and historic event for Melbourne's gay, lesbian, bisexual, transsexual, intersex and queer community (GLBTIQ).
"Pride March is an important event for our community, and for Victoria, as it shows the diversity and solidarity of the GLBTIQ people," says Hockly. The Pride March 20th anniversary will be a historic milestone and we are working together with the community to make it an amazing celebration."
"The Midsumma Festival is all about making connections, making friends and connecting the GLBTIQ community with each other and with Victoria."
The 2015 Midsumma Festival has also announced two new Festival Champions: Former Australian Medical Association president and human rights speaker Professor Kerryn Phelps and 2014 Australian of the Year in Victoria, John Caldwell.
The Festival attracts in excess of 200,000 attendees over three weeks, bringing people from regional Victoria, interstate and internationally. The festival is a key part of Melbourne's art and festival calendar and is recognised as an international GLBTI event.
"Midsumma is a true celebration and showcase of the talent that exists within the queer community and a chance to understand the diversity of Melbourne that truly makes it one of the best places to live," says Hockly.
"The Festival is Melbourne's premier queer arts and culture festival that proudly kicks the festival year both in Melbourne and for Australia's GLBTIQ festival scene."
The 2015 Midsumma Festival runs from Sunday 18 January to Sunday 8 February. For more information and to view the online program, visit: www.midsumma.org.au for details.
Image: courtesy of Midsumma